Lots of EV news at VinFast: new VF 6, VF 7 and VF 9
From small SUV to mega-SUV
The VinFast VF6 concerns a compact SUV, the VF 7 is a mid-size SUV and the VF 9 is the biggest boy of the class: a seven-seat SUV. In this article, we highlight each of VinFast 's VF 6, VF 7 and VF 9.
VinFast VF 9
Some more information is already known about the VinFast VF 9. In fact, the SUV is already available for reservation. Prices start at 83,600 euros for the Eco version. The Plus variant costs 92,400 euros. In either case, a larger battery can still be chosen. Basically, the VF 9 has a 92 kWh battery, but for 7,700 euros more you get a 123 kWh battery.
The 92 kWh battery has a driving range of 438 kilometers (WLTP) in the Eco version and 423 kilometers for the Plus variant. The 123 kWh battery has 594 km (Eco) or 580 km (Plus) driving range according to the WLTP measurement method. In addition, the VF 9 can be ordered with a regular rear seat or with so-called Captain Chairs (1,250 euros). In this case, you do surrender a seat. Choose from Crimson Red, Neptune Grey, Vinfast Blue, Sunset Orange, Deep Ocean, Brahminy White, Jet Black or Desat Silver colors. On the VF9, the buyer gets a 10-year or 200,000-kilometer warranty.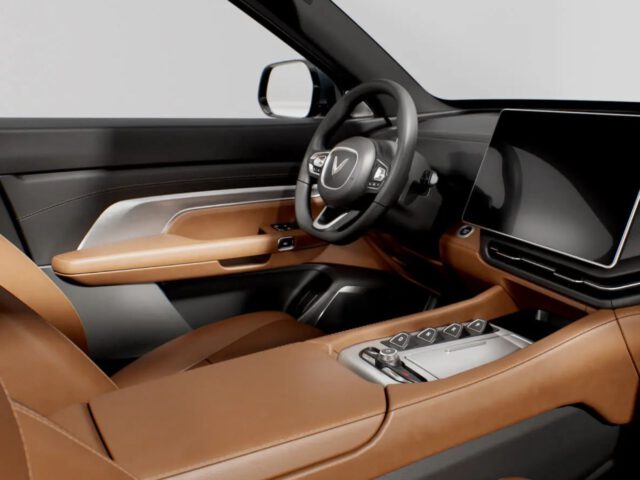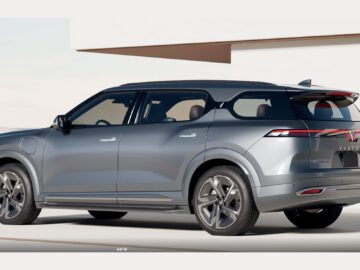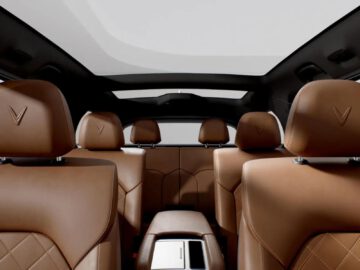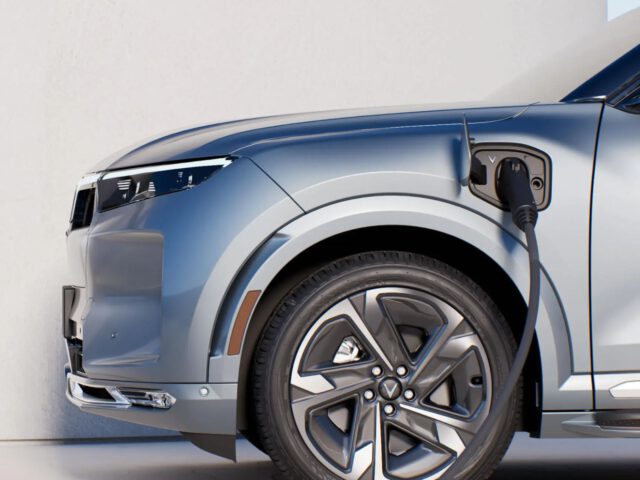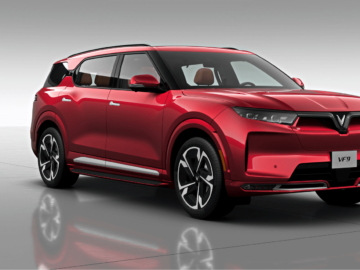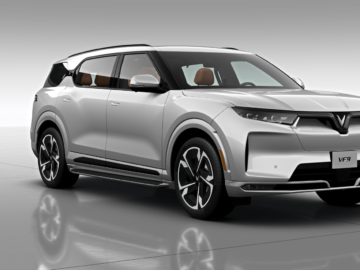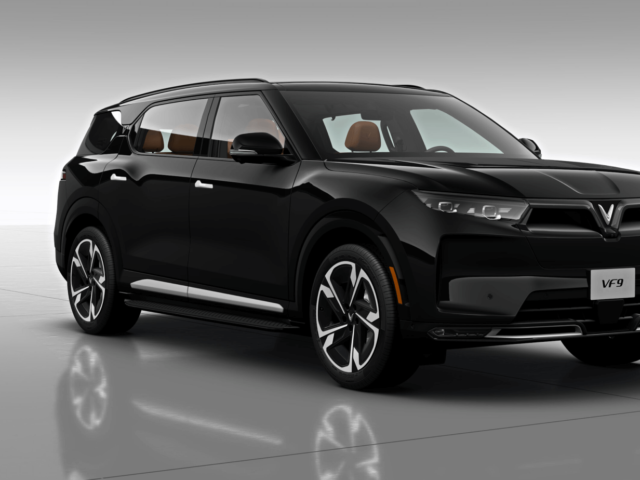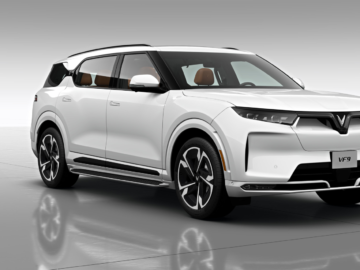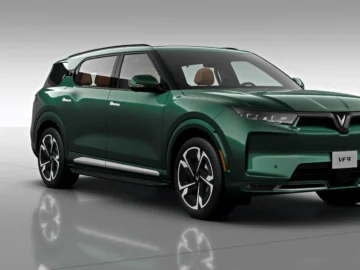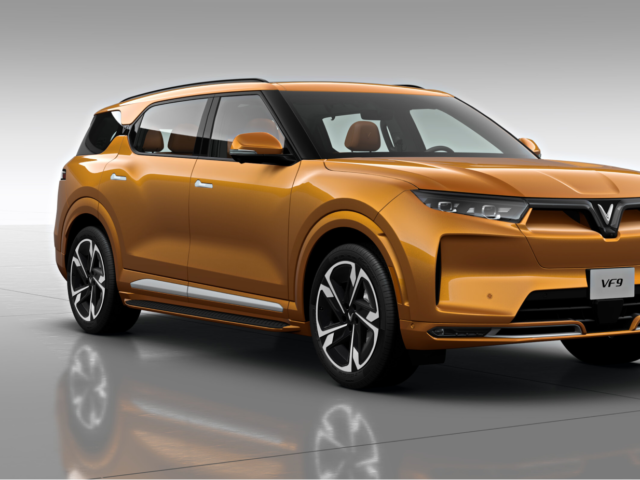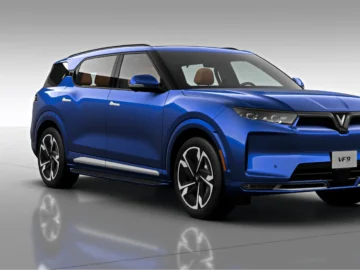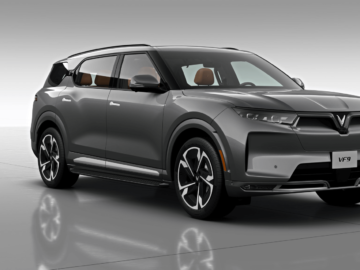 VinFast VF 7
The VF 7 is a futuristically styled electric SUV. Slightly smaller than a VF 8 but a bit larger compared to the VF 6. The emphasis with the VF 7 is a bit more on performance. This is also reflected in its performance. System power comes out to a maximum of 260 kW with 500 Nm of torque. On a full battery charge, 450 kilometers should be possible. The car is 4,545 mm long.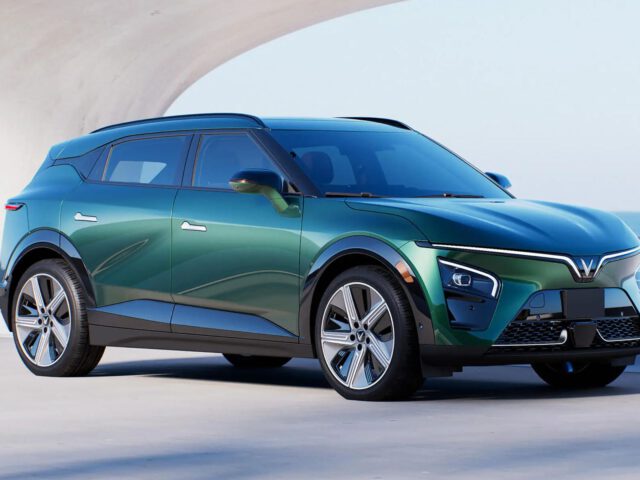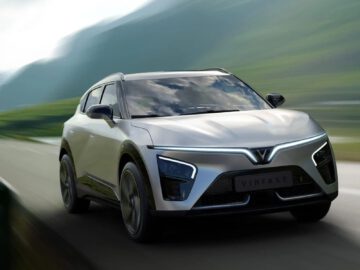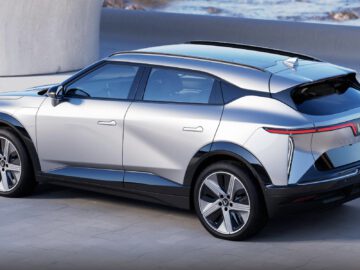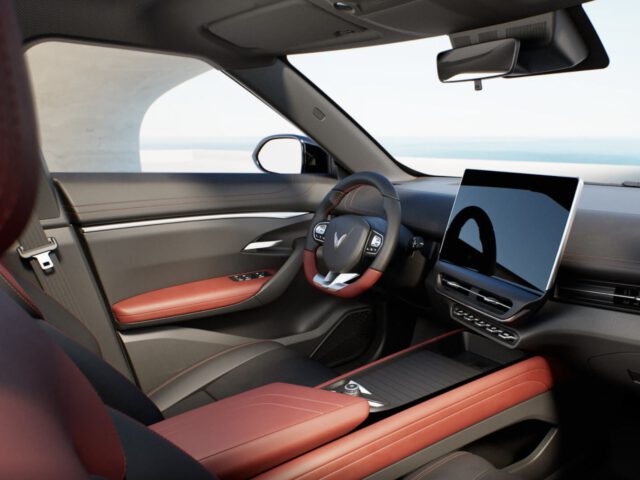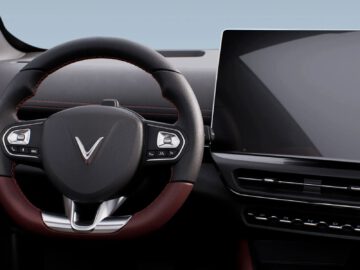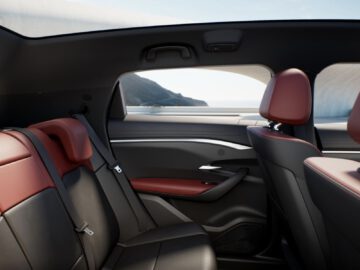 VinFast VF 6
The VinFast VF 6 always has a 75.3 kWh battery pack. Again, there is a choice of an Eco or slightly heavier Plus variant. The Eco gets 399 kilometers far on a full battery charge (WLTP). For the Plus, the brand gives 381 km. The 4,238 mm long VF 6 Eco has 130 kW of system power and 250 Nm of torque. In the case of the VF 6 Plus, it is 150 kW and 310 Nm. All these figures are still subject to change.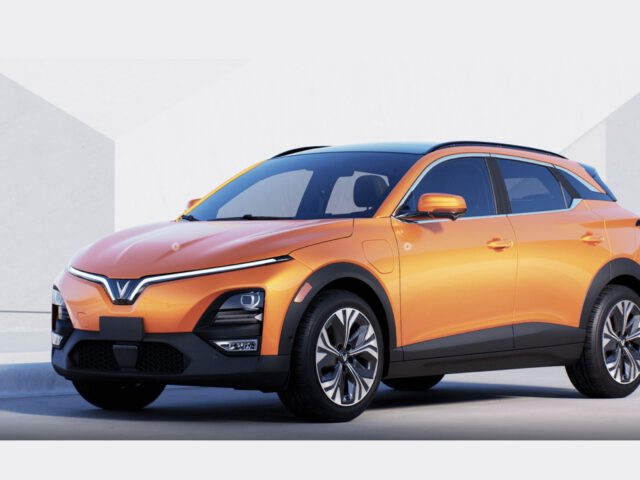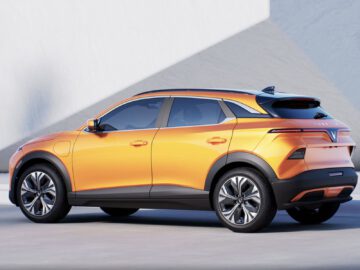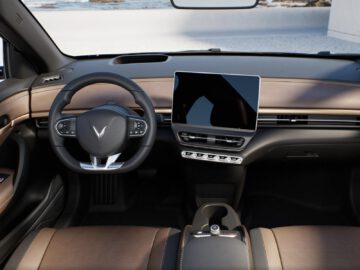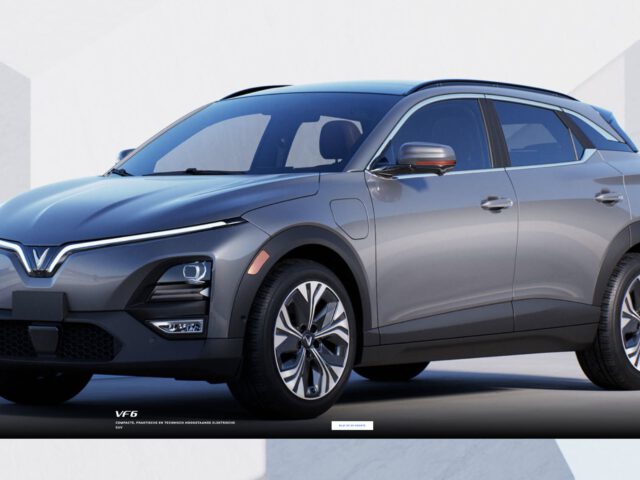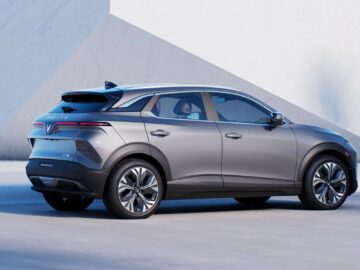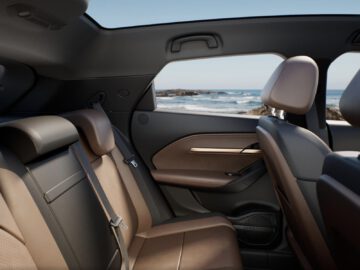 Review VinFast VF 8
Curious about the review of the VinFast VF 8? Then check out this article or watch the video below. Furthermore, we also answer ten questions about VinFast coming to the Netherlands. In case you don't already know, but the brand is part of the Vingroup, one of Vietnam's largest private companies.