Is the Microlino city car a bargain?
Microlino: more 'car' for your money
You see them more and more: compact electric urban vehicles. Think of the Opel Rocks-e, the Biro, Canta, Carver and so on. What is often disappointing is the electric driving range. On paper, a Rocks-e from Opel, for example, will only get you 75 kilometers. But that's what the price is for, since the little Opeltje costs only a little over 8,500 euros. Then there is another "issue": top speed. Often city cars of this caliber go no faster than 45 mph. Microlino flies everything just a little differently. According to its makers, the Microlino is the "ideal mix of a motorcycle and a car.
First of all, Microlino requires considerably more money, but then you also get much more "car" for your investment. Top speed is also significantly higher. Even the base model reaches 90 km/h. But perhaps we are running a little too fast. First, let's give some insight into the available versions of the Microlino.
Urban: 17,990 euros
Dolce: 19,990 euros
Competizione: 21,990 euros
Pioneer Series: 22,990 euros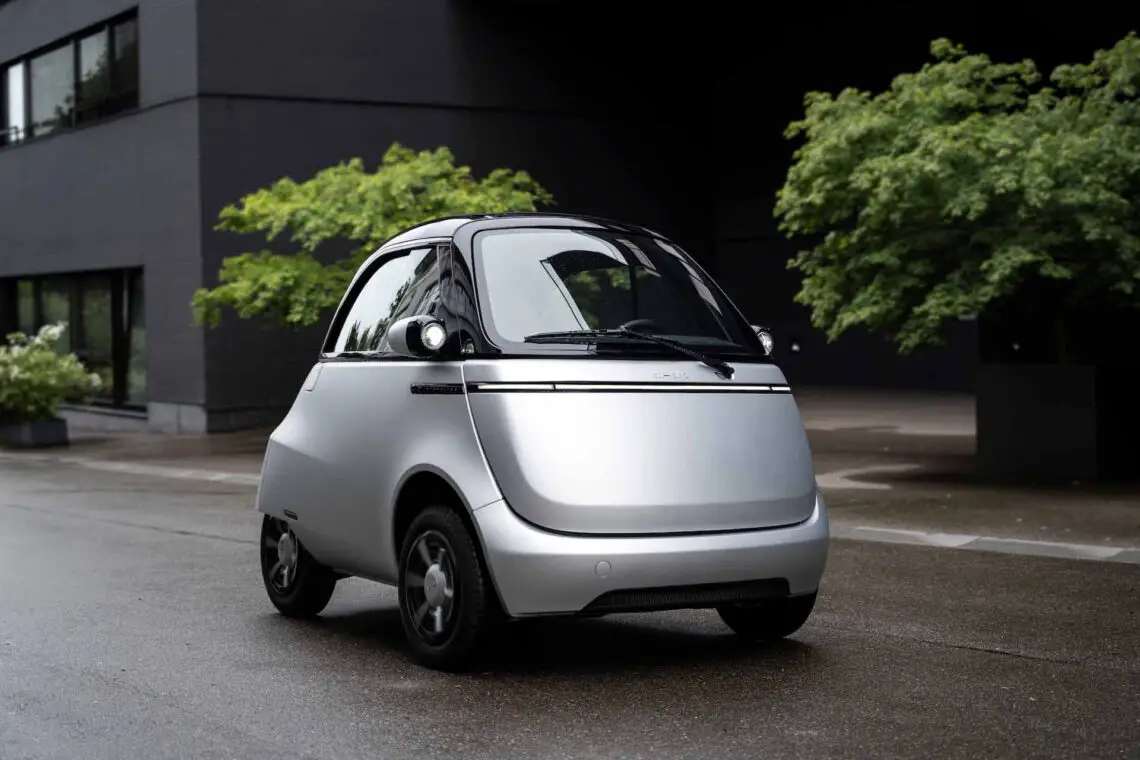 The smallest battery
The Urban always has a 6 kWh lithium-ion battery, which allows you to travel up to 91 km per charge. This version features a small built-in charger with a maximum power of 1.35 kW. Charging time to 80 percent is about 4 hours.
Three battery packs
Starting with equipment level Dolce, there is a choice of multiple battery packs. There is a choice of a 6 kWh, 10.5 kWh or 14 kWh lithium-ion battery. The 10.5 kWh variant – extra cost 1,500 euros – has a maximum driving range of 175 kilometers, a built-in charger with a charging power of 2.6 kW and a charging time of 3 hours to 80 percent. The largest battery of 14 kWh has an additional cost of 3,000 euros. In that case, you get 230 kilometers of driving range and a built-in charger with a maximum power of 2.6 kW. The charging time is 4 hours (80%).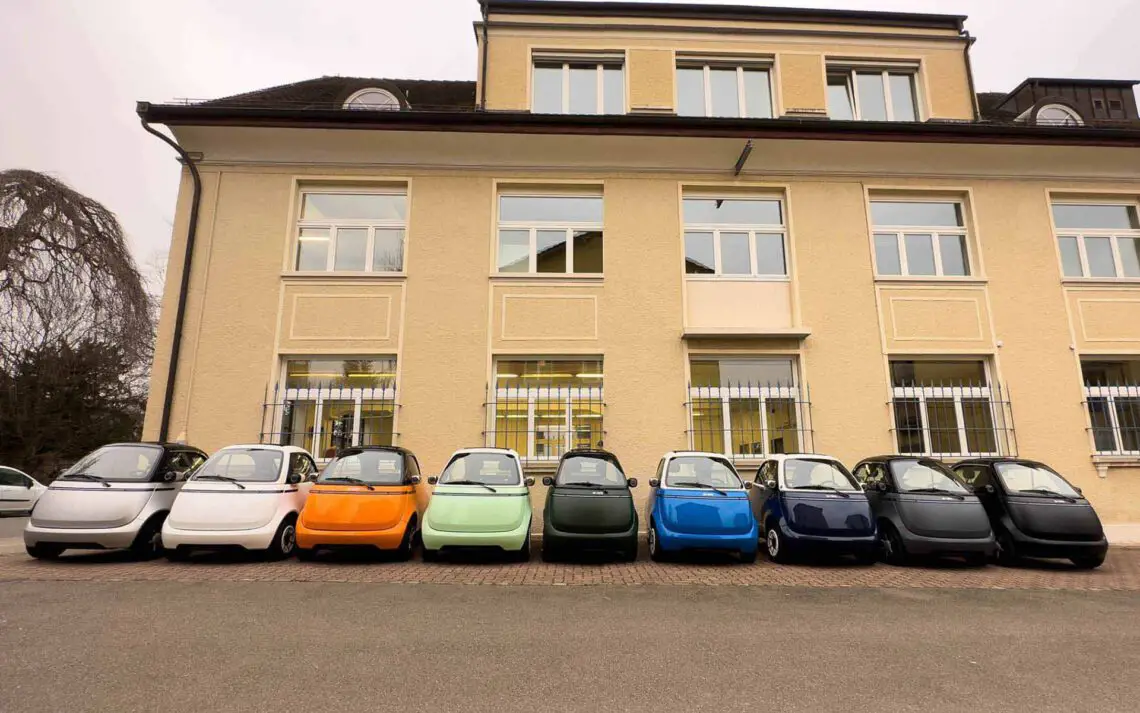 Difference in weight and dimensions of Microlino
The weight of the Microlino logically varies depending on battery pack. The base model with 6 kWh weighs 496 kilograms. The 10.5 kWh battery version weighs 513 kilograms and the 14 kWh variant has a weight of 530 kilograms. Very large, the Microlino is not. There is 'micro' in the name for a reason. The length is 2,519 mm, the width comes out to 1,473 mm and the height is 1,501 mm. There is room for two occupants. There is further room for three beer crates or 230 liters of stuff.
Electric motor power and performance
The electric motor produces 12.5 kW of power and 89 Nm of torque, good for a top speed of 90 km/h and a 0-500 time of 5 seconds. The first in its class, the Microlino features a self-supporting aluminum body. The vehicle also has a reinforced steel door and independent suspension on all wheels.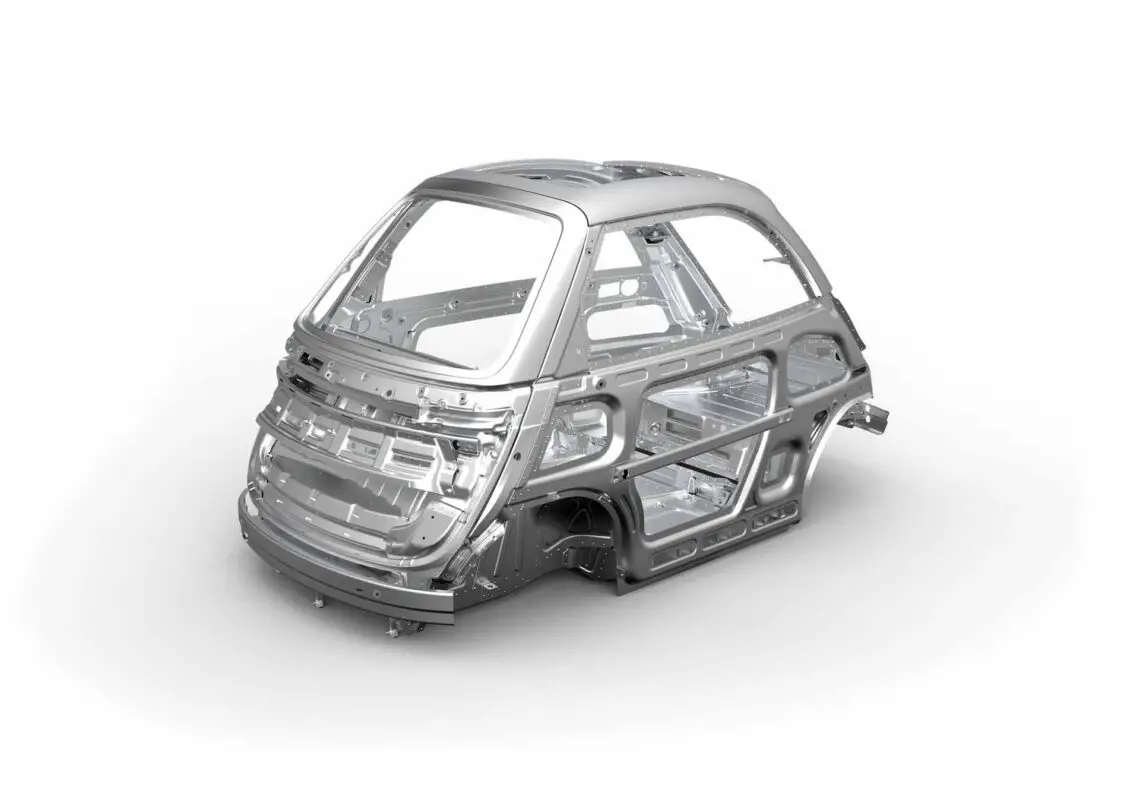 Equipment
By default, the Microlino is already quite richly equipped. Think central locking, three-level electric heating, a ventilation system, a heated rear and windshield, four USB ports, sliding windows and a Type 2 4-meter charging cable for charging to a Wallbox.
The interior finish of pretty high level. Depending on the variant chosen, the Microlino also features a smartphone holder, a sunroof, a dashboard strip in anodized black aluminum, a bottle holder and interior panels made from environmentally friendly natural fibers.
Start delivery Microlino
Delivery of the Microlino will begin in the third quarter of 2023. Not cheap, but original and a decent driving range.