George Russell suffers back pain due to bouncing car
Nice performance
Mercedes has started the new Formula 1 season dramatically, yet Russell is not even doing that badly. The Briton is the only driver to finish in the top five in each of the first four races. Pretty handsome, when you see how violently he is occasionally shaken by his car.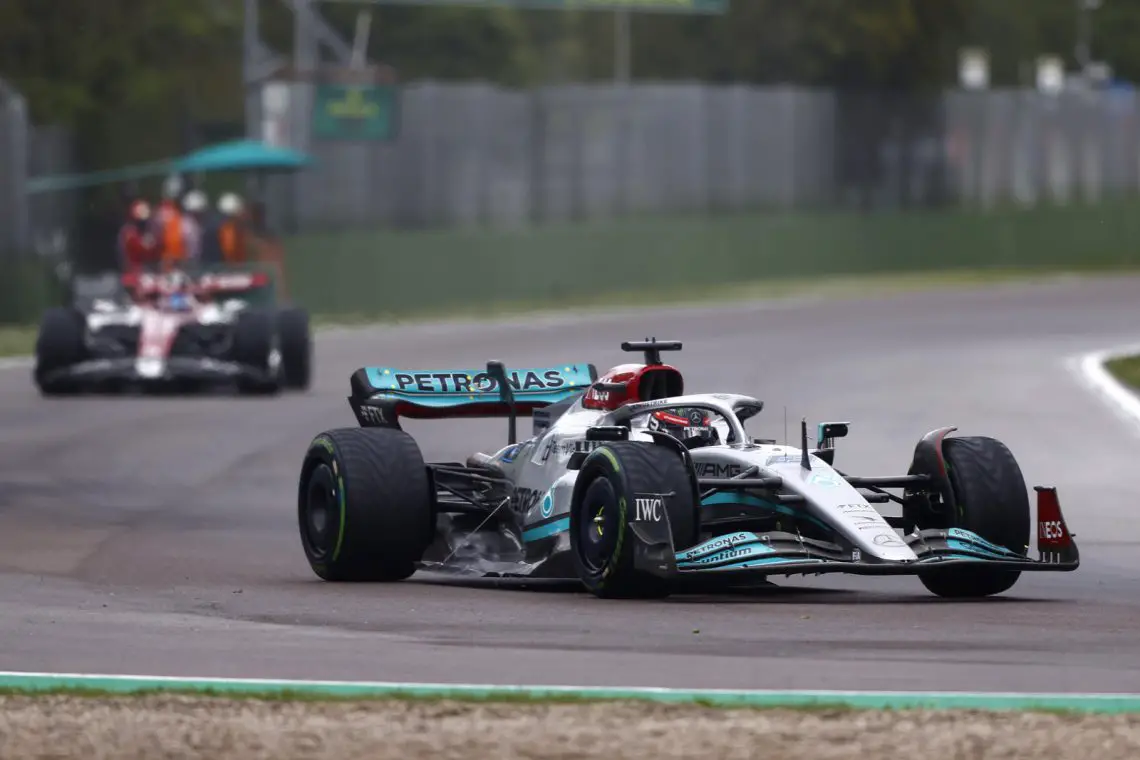 Porpoising
No other car suffers from porpoising as much as the Silver Arrows. As a result, Toto Wolff said the team was unable to properly tune the W13, impacting every aspect of the car. In Miami and Barcelona, the Germans come with updates for the car. Raising the ride height should put an end to the extreme bumping. That is at the expense of the downforce, so it remains to be seen whether the lap times will improve.
back problems
In any case, it will provide some more comfort in the Mercedes. And George Russell can't wait for that. After the race in Italy, Russell admitted that it is almost unbearable in the W13:
"If the tires are in the right window, the car feels — except for the bounce — really good. The bounce really takes your breath away and is the most extreme I've ever felt. I really hope we find a solution, and I hope every team struggling with the bounce finds a solution because it's unsustainable for drivers to continue like this. This is the first weekend I've really struggled with my back and I'm having chest pains from the heavy bouncing."
It is hoped for George that the updates will improve things soon. Not only so that he can finally take his first podium finish in the Mercedes, but also so that he can continue to walk normally.