Ford Kuga available only as a plug-in hybrid
"As many as 90 percent of Ford Kuga buyers already ended up choosing a Kuga Plug-in Hybrid. So the plug-in version was already incredibly popular with the buying public," said the Ford Netherlands spokesman in conversation with AutoRAI.nl.
Towing weight Ford Kuga Plug-in Hybrid
But there is another reason Ford Netherlands has said goodbye to the Kuga with 150-hp 1.5 EcoBoost gasoline engine. "When we were just starting with the new Kuga, the 1.5 EcoBoost was still at an advantage over the plug-in hybrid due to a higher towing weight. The 1.5 EcoBoost was allowed to tow 1,500 kilograms braked, which is of interest to caravan owners. But shortly after the 2019 market launch, we increased maximum towing weight of the Kuga Plug-in Hybrid from 1,200 to 1,500 kilograms."
Other reasons
Reason enough, then, for Ford Netherlands to offer the Kuga only as a plug-in hybrid. The differences between the 1.5 EcoBoost and the plug-in variant simply became too small. "In addition, with a system output of 225 hp, the PHEV offers more power, can theoretically be extremely fuel-efficient, and there was a substantial BPM difference."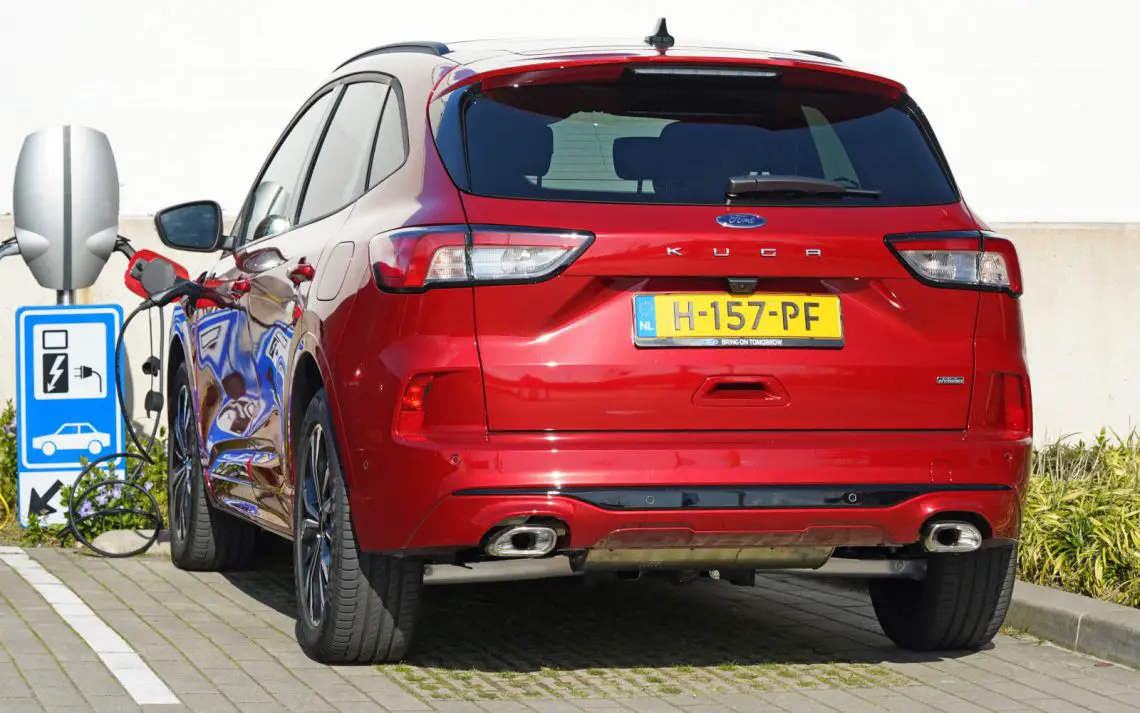 Substantial difference in BPM
That BPM difference becomes clear when we bring in a May 2022 price list. From this it can be seen that for a Kuga 1.5 EcoBoost you paid about 7,500 euros in BPM and for a plug-in hybrid only 528 euros. The price difference between an ST-Line 1.5 EcoBoost or Kuga Plug-in Hybrid ST-Line was about 1,500 euros. "That made us decide to stop carrying the conventional gasoline version in the Netherlands and offer the Kuga only as a plug-in hybrid," the spokesman concluded.
Prices Ford Kuga Plug-in Hybrid (Oct. 3, 2022)
Titanium: 42,660 euros
ST-Line: 44,010 euros
ST-Line X: 46,410 euros