Experiment: how economical is a BMW 320e without charging? – AutoRAI TV
Concept plug-in hybrid
Of course, the concept of a plug-in hybrid is quite interesting. Local miles are covered entirely electrically as much as possible, and should you need to drive a longer distance sometime, you can do that too. So in that respect, a PHEV is also interesting transportation if you are going on a vacation for a while. You then take for granted for that one time that the car has higher fuel consumption. But then what exactly is your fuel consumption? We examined that with this BMW 320e.
Heading to Cologne and back again
Due to an appointment in Cologne – as the updated Renault Clio was being unveiled there – we drove from the Breda area towards Cologne by BMW 320e. The distance? About 230 kilometers. We left with empty battery. Charging the car at a charging station? We didn't. Of course, the BMW does recover energy from time to time, such as during deceleration. We drove in Hybrid Eco Pro driving mode during this experiment. Another important test element: the maximum speed driven was 110 km/h, even on the Autobahn. Besides, we were alone in the car, plus some luggage. Some water, cheese sandwiches, camera gear, you get the point.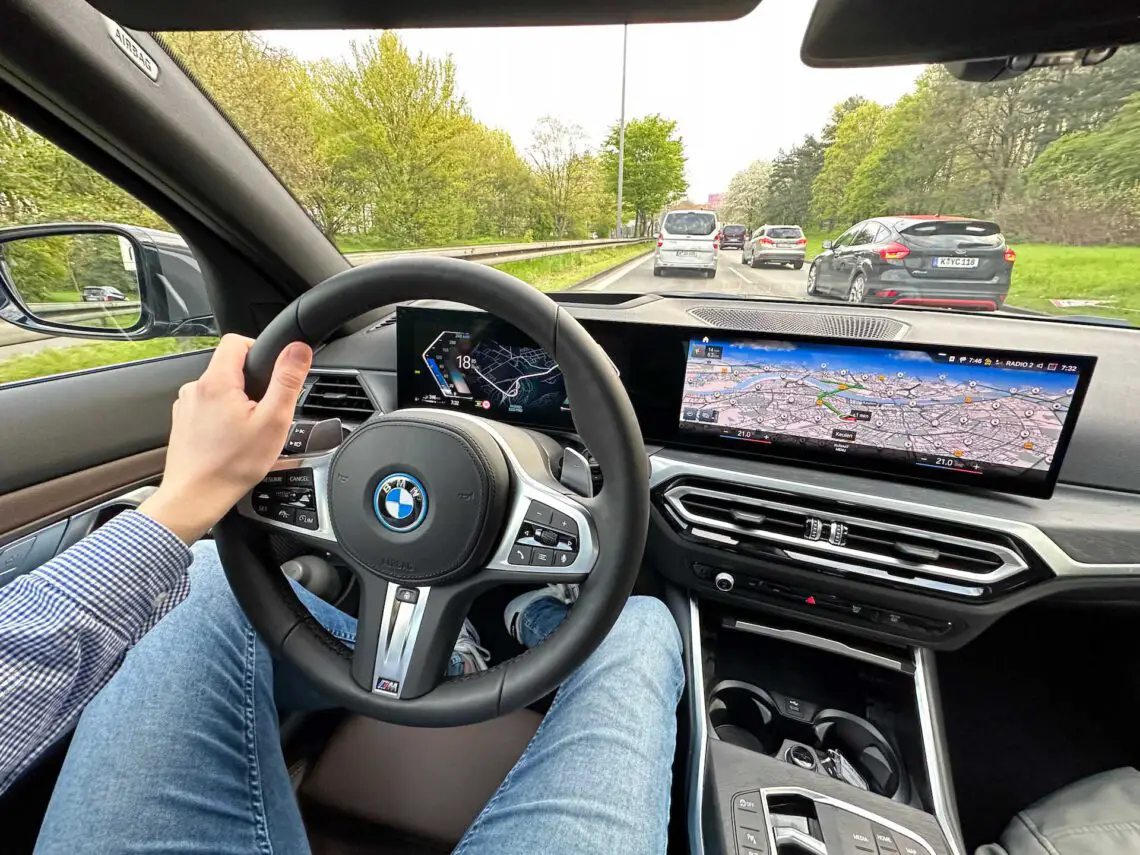 Powertrain BMW 320e
What are the scores? We'll answer that question in a moment. First, some facts about the BMW 320e. The car has a system output of 204 hp, achieved by a 163 hp turbocharged gasoline engine and a 109 hp electric motor. Also, this BMW 3 Series has a 12 kWh lithium-ion battery, of which 10.5 kWh is usable. On paper, that results in a WLTP range of 58 to 62 kilometers, but in practice you have to reckon with up to 45 kilometers of electric driving range.
BMW 320e: what is the consumption if you do NOT plug in? – EXPERIMENT – AutoRAI TV
Fanatic charger
On paper, the BMW 320e has an average fuel consumption of 1.3 to 1.6 liters per 100 kilometers. That, of course, is the theory. This fuel consumption is highly dependent on the charging behavior of the end user. Those who charge this BMW as often as possible can indeed firmly reduce fuel consumption. But the less avid charger logically scores higher fuel economy. Unfortunately, the maximum payload is only 3.7 kW. Even then, it takes at least four hours to fully charge the battery pack.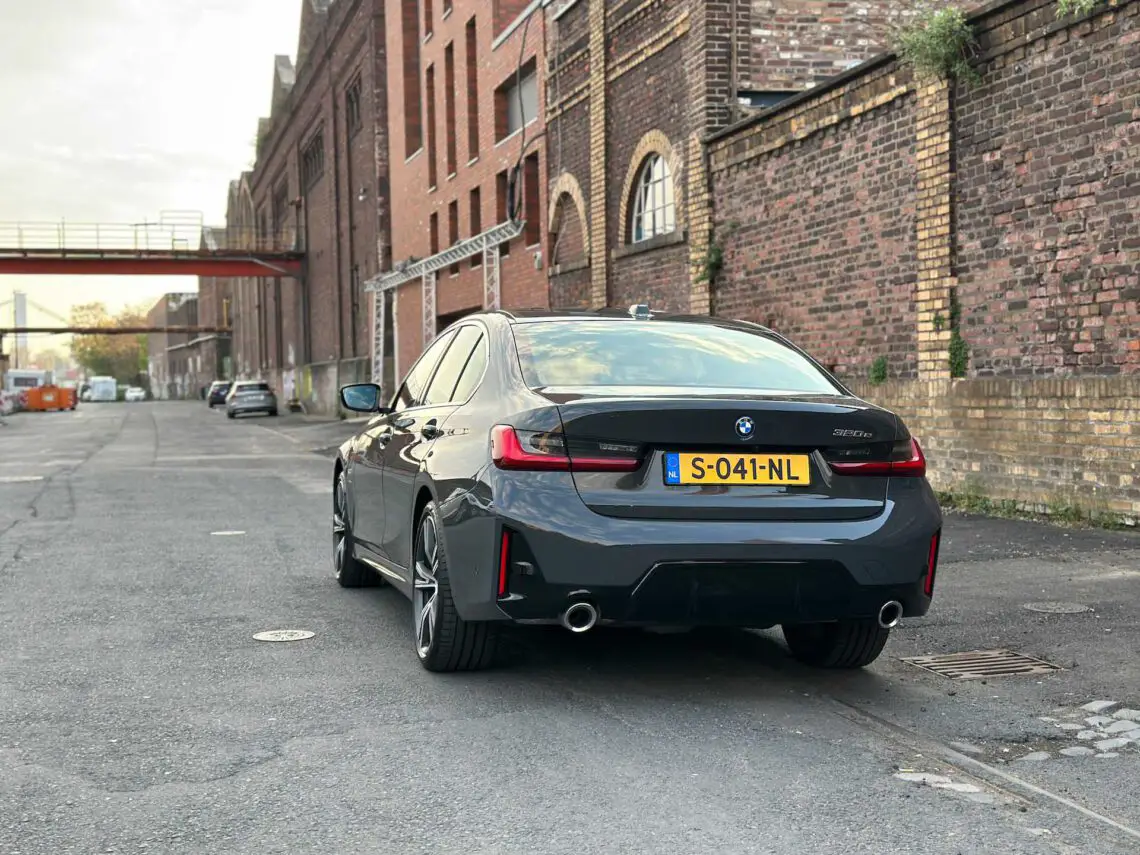 Heavy battery pack
One disadvantage of a PHEV, of course, is that you are always on the road with a relatively heavy battery pack, even when the battery is dead. Richly loaded, then, this BMW 320e weighs 1,845 kilograms. The gasoline engine has to propel all that weight when the battery is dead.
The results of our experiment
Well, what are the scores we realized? On the way there, we recorded an average fuel consumption of 5.6 liters per 100 kilometers. That's converted to 1 in 17.8. Given the higher car weight, that's not a bad score. Again: the speed driven did not exceed 110 km/h. So we drove slowly. On the way back from Cologne, the average fuel consumption dropped even further. Over the same distance, we achieved an average of 5.3 liters on 100 kilometers with this plug-in hybrid BMW 3 Series, converting to 1 on 18.8. A neat score as far as we are concerned.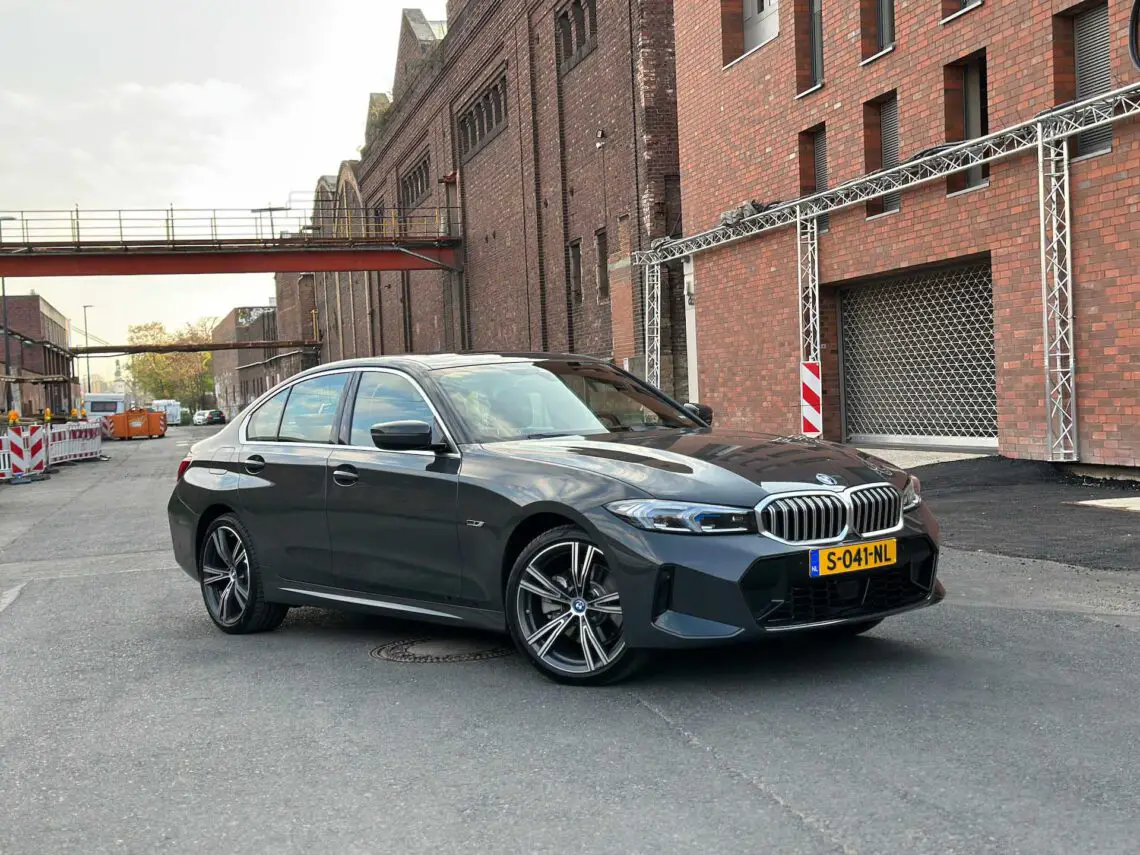 Factors affecting
So it is possible: driving a PHEV economically without charging the battery pack. But everything does depend heavily on the driver's driving style and other factors, such as weather, type of surface, tire pressure, etc. But still: so it can be done. Of course, we also realize that with suitcases and four people you are traveling with much more weight. That has its effect on average fuel consumption. Those who drive the BMW 320e alone – and you run out of power once in a while – don't have to worry about fuel consumption. Because this experiment teaches us that with a motivated driver, the 320e is also relatively fuel efficient.
About the BMW 3 Series itself
The BMW 3 Series also proved itself once again to be a wonderful driver's car during this road trip towards Cologne. Fine chassis, great seats, a nice low seat and a nice mix between comfort and dynamics. They do that well at BMW. Operating the latest infotainment system with beautifully curved display takes some getting used to, but practice makes perfect. That's just a matter of time to get to know the system well. The iDrive selection dial remained. It does not need to disappear in the future as far as we are concerned. Cheap has never been a BMW 3 Series. The test car we drove has a price tag of just under 70 grand. Then you almost start to doubt whether you wouldn't be better off investing in an all-electric car with a significantly greater electric driving range and associated fast-charging capabilities. Choosing between a BMW i4 or BMW 320e with that price tag in mind is a no-brainer as far as we're concerned.