Electric driving for 8,500 euros, how expensive is the Opel Rocks-e really?
Starting price Opel Rocks-e
Yes indeed, those are a lot of questions. In this article with accompanying video, we are going to answer all those questions. The Opel Rocks-e starts at 8,499 euros. For that money, you already get a panoramic roof as standard, loops on the door panels in Opel yellow and a two-tone front and rear. So nice and basic.
Go for the Tekno or Club
Rather invest 9,299 euros in a Tekno or Club. In the case of the Tekno, you get extras like designer hubcaps, yellow accents on the front and rear bumper, yellow storage pockets on the dashboard, a yellow bag hook on the passenger side, a storage net on the doors with yellow accents and divider net and the not-to-be-missed ConnectBox. The Klub has the same equipment, only here the yellow accents are gray in color.
EV from 8,500 euros: is the Opel Rocks-e really that GOOD? – AutoRAI TV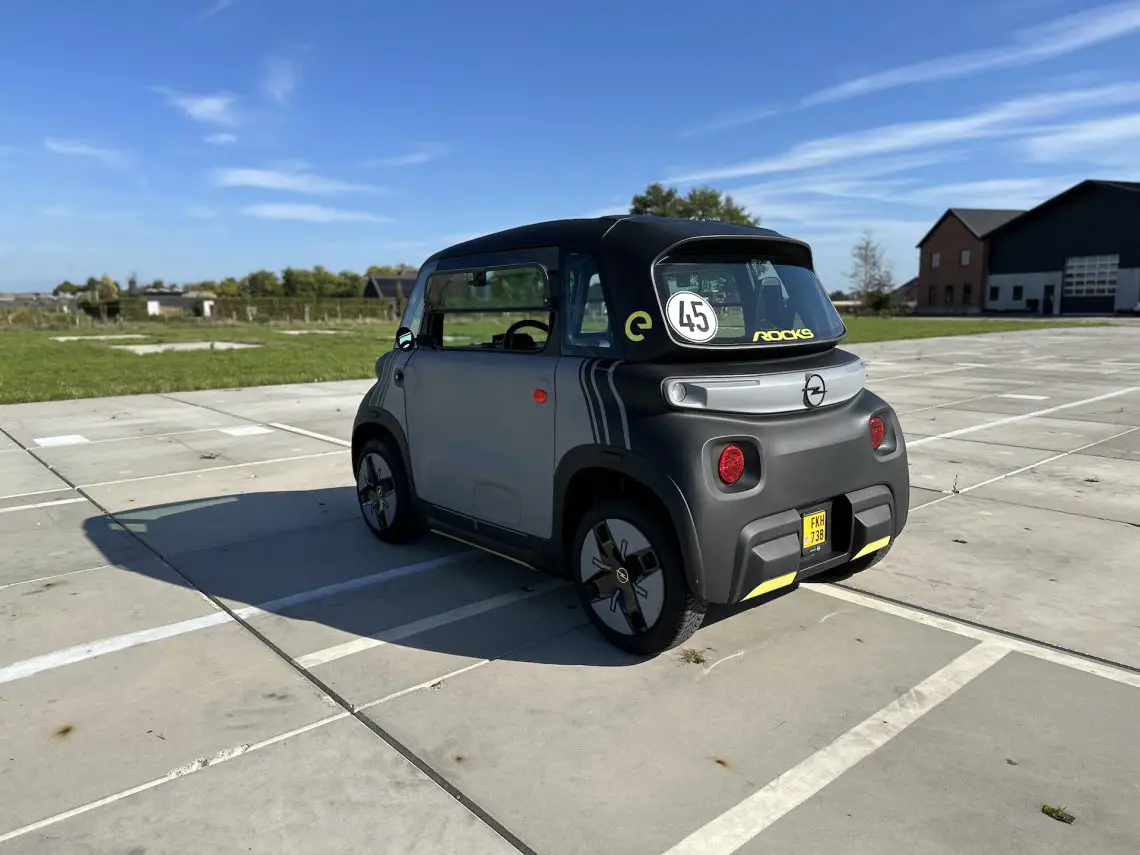 ConnectBox
The ConnectBox is handy, because in that case you can use the myOpel app to connect directly to your Rocks-e and access lots of useful live information. For example, remaining charge time, battery capacity, mileage or when it is due for its next service. This can only be done in the Tekno and Klub.
Those who wish to listen to music must be creative. Mount your smartphone in the holder and connect it to the USB port (unfortunately a type A and not a type C) Your phone thus acts as an infotainment system. A round storage compartment behind the steering wheel has room for a soundbox (Bluetooth speaker). Opel supplies a JBL Speaker Rocks-e for 159.90 euros. Doesn't have to, because you may already have a portable Bluetooth speaker of your own. Matter of just connecting to your phone and you can listen to music through Spotify, Apple Music, YouTube Music or any other music service.
All right, so much for some basic information. You now know what the Opel Rocks-e will cost if you pay for it all at once. But private leasing and financing are also options.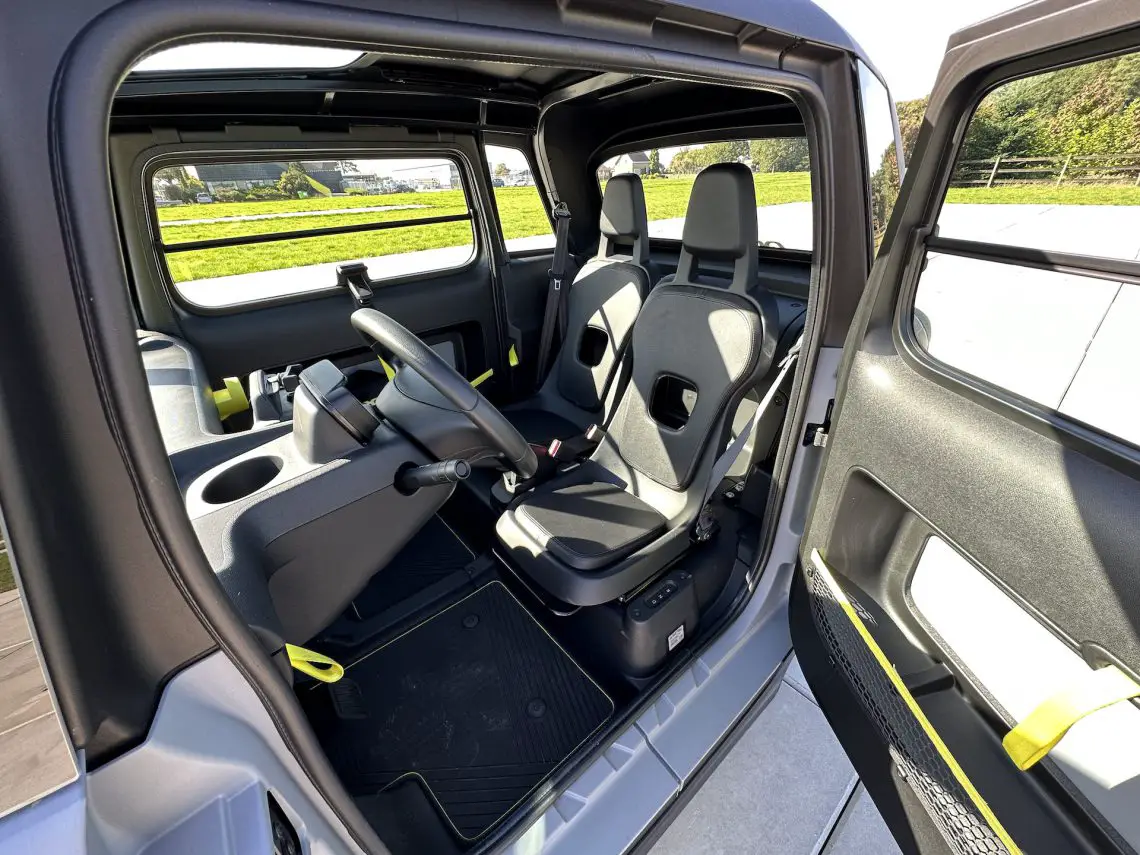 Opel Rocks-e and private lease
The Opel Rocks-e seems quite interesting in the private lease. Driving can start from 189 euros per month for the basic version. But we prefer to use the Tekno as an example. It comes from 204 euros per month via private lease based on a term of 60 months and 5,000 kilometers per year.
Private lease price examples Opel Rocks-e Tekno:
5,000 km per year
60-month term: 204 euros per month
48-month term: 220 euros per month
36-month term: 267 euros per month
10,000 km per year
60-month term: 214 euros per month
48-month term: 230 euros per month
36-month term: 277 euros per month
15,000 km per year
60-month term: 229 euros per month
48-month term: 245 euros per month
36-month term: 292 euros per month
Private leasing can be quite pricey
Realize well that private leasing over a longer period of time is quite pricey. Because do the math: paying 204 euros for 60 months amounts to 12,240 euros. Shortening your term saves a lot, because 36 months of paying 267 euros every month will cost you 9,612 euros. If you choose 15,000 kilometers per year, a 60-month term and a monthly fee of 229 euros per month, it will end up costing 13,740 euros. So think about this carefully. Ideally, you would like to bill the Opel Rocks-e in one go. This is more advantageous in the end. But, of course, those financial resources must be there.
The private lease rate includes the following:
Motor vehicle tax
Cost of repair and regular maintenance
Legal liability insurance
Casco insurance (deductible €225)
Occupant insurance included
Flexibility on termination of employment contract
Roadside assistance at home and abroad
Replacement transportation (after 48 hours in NL)
Opel Rocks-e financing
Of course, financing the Opel Rocks-e is also possible. That starts at 99 euros a month for the basic version, but almost everyone takes a Tekno or Klub. Therefore, we use it for a moment in our example. For those versions, you pay 109 euros per month with a 60-month term. The down payment is 3,255 euros. After 60 months, you will have paid a total of 6,540 euros. In total, then, you will lose 9,795 euros.
Financing involves a non revolving credit offer and is made by Opel Finance based in Rotterdam. The purchase rate is based on 1.99% interest rate, 40% down payment and 60-month term. The annual percentage rate of charge is the pricing indicator of the credit, herein the total cost of the credit is expressed as an annual percentage of the total credit amount.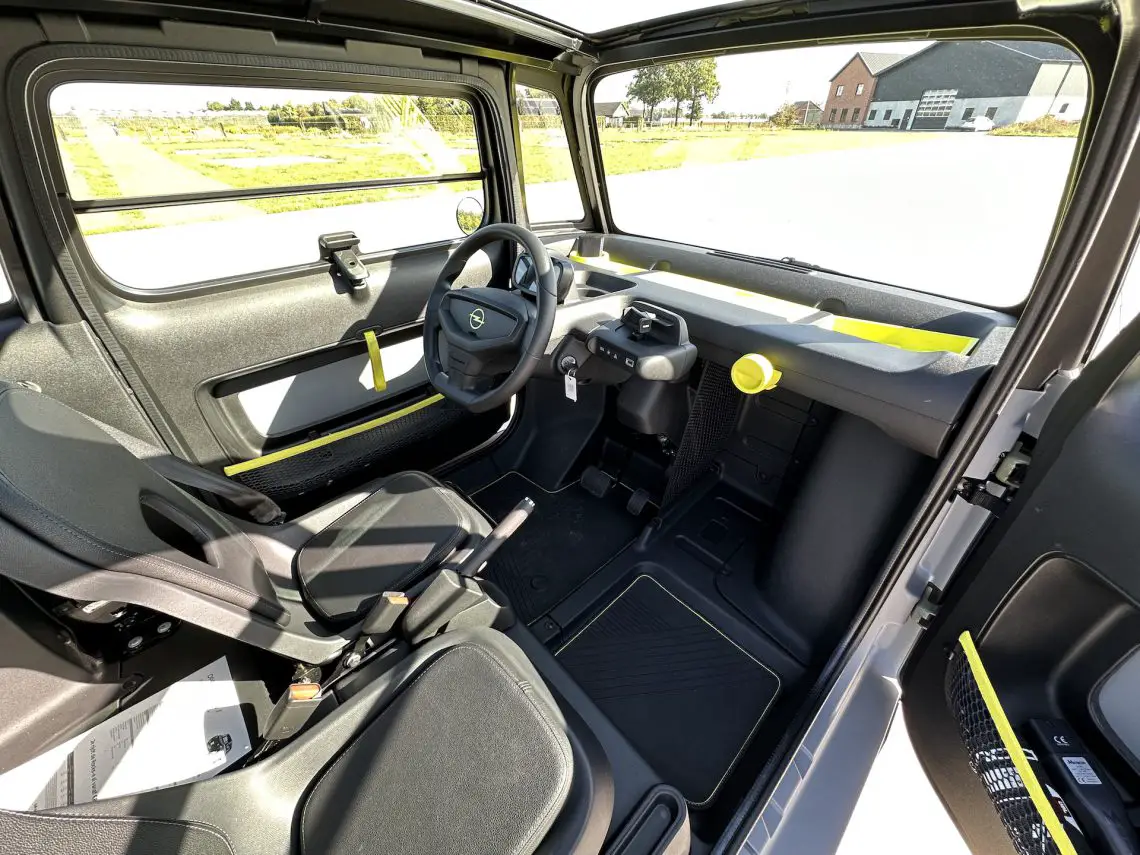 Cheapest Opel Rocks-e
The cheapest version of the Opel Rocks-e concerns the Kargo variant, i.e. a commercial vehicle version. That one comes from 7,399 euros and has only one seat, versus two seats for the normal Rocks-e. The Kargo is focused on last-mile delivery. The numbers: 260 liters of flexible cargo space (up to top of modular cargo space) and a payload capacity of up to 140 kilograms. Accessible from inside or from the street side, the cargo area is also multi-purpose, suitable for delivery of packages to pizza.
The Rocks-e Kargo's adjustable cargo floor can be lowered to create a flat cargo floor for flat objects up to 1.2 m in length, or raised and secured to the partition wall for increased cargo volume. The luggage compartment is 120 centimeters wide, 59 centimeters high at the highest point and 59 centimeters deep. So, interesting for companies, but not for individuals. Those opting for the Opel Rocks-e with two seats.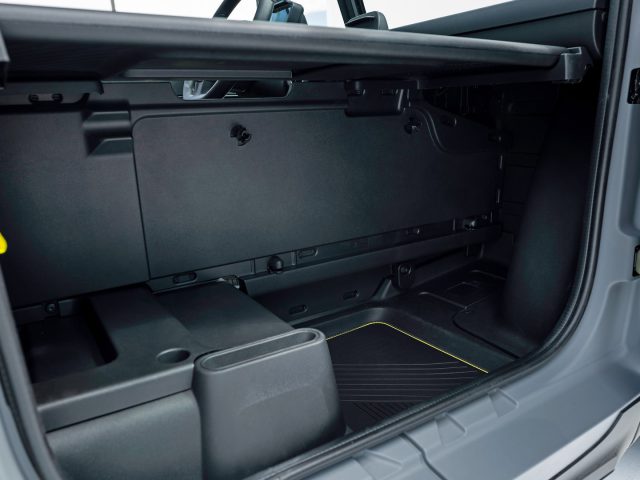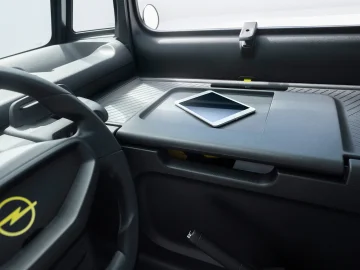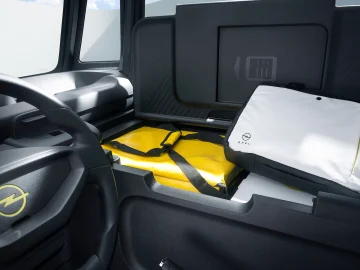 EV from 8,500 euros: is the Opel Rocks-e really that GOOD? – AutoRAI TV