Donkervoort F22 in the open air for the first time
Darkfor F22 is named after…
As always, the F22 is named after a Donkervoort. The S8A and S8AT were named after Amber, the daughter of founder Joop Donkervoort. The D from the D10 line stood for Denis Donkervoort, who is now managing director of Donkervoort. With the F22, the new generation arrives: the car is named after Filippa, Denis Donkervoort's daughter born in 2022.
Next Step
The Donkervoort F22 takes the next step in Donkervoort's design evolution. Where the previous models were still really true to the basic shape of the Lotus Seven, there the F22 is more supercar than ever. More streamlined, more mature, but above all significantly faster. Torsional rigidity has also been doubled, making the 750-kilogram F22 even more resistant to lateral forces of 2G and more.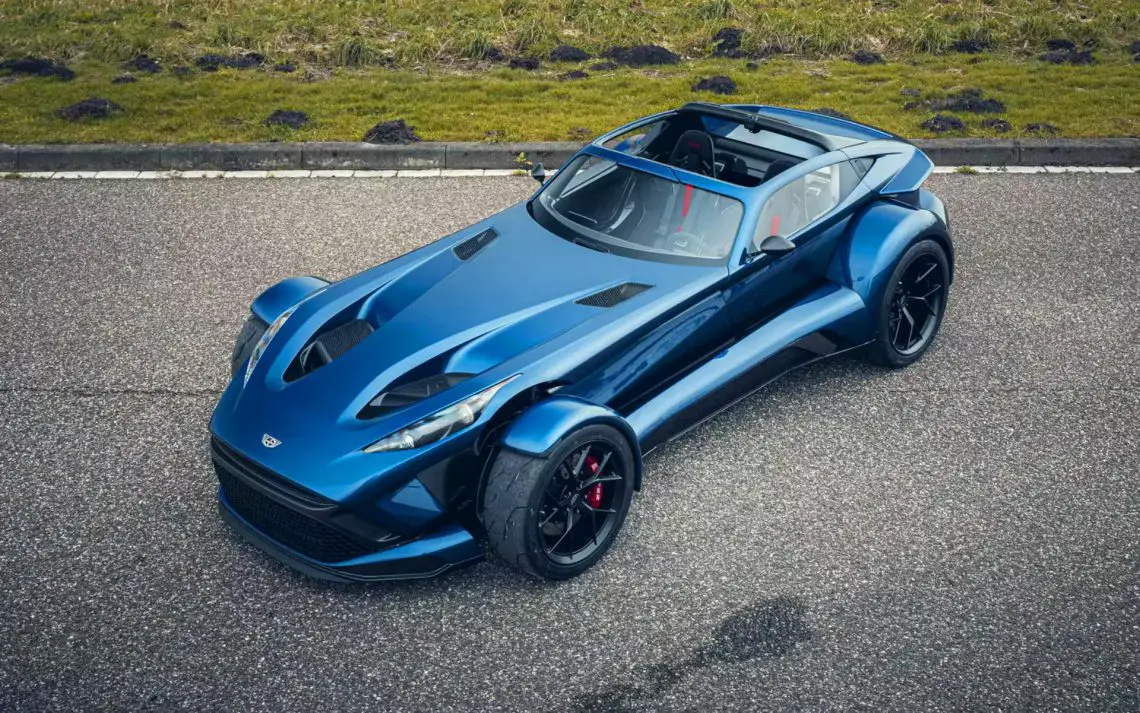 The power source of the F22
The engine of the Donkervoort F22 originally came from Audi Sport and was tuned for even more power. It puts out 500 hp and 640 Nm, enough for a 0-100 time of 2.5 seconds. The sprint to 200 km/h takes 7.5 seconds and the top speed is about 290 km/h. The five-speed manual transmission uses rev-matching technology from Bosch as standard, which you can switch off completely if you want to apply your own heel-and-toe skills.
Differential lock
A limited slip differential is also standard. It is mounted in a new differential housing, which does not require an additional cooling system even during intensive track use. The new housing is stronger and also helps minimize powertrain noise in the passenger compartment.
Dimensions Donkervoort F22
The overall length of the F22 is over four meters, width 1.9 meters and height 1.1 meters. This provides extra space for the occupants; 80 mm extra shoulder width and 100 mm extra length make for a more comfortable interior. The all-new interior features custom-made lightweight seats from Recaro. A novelty are the six-point belts – approved for road use as well as the track.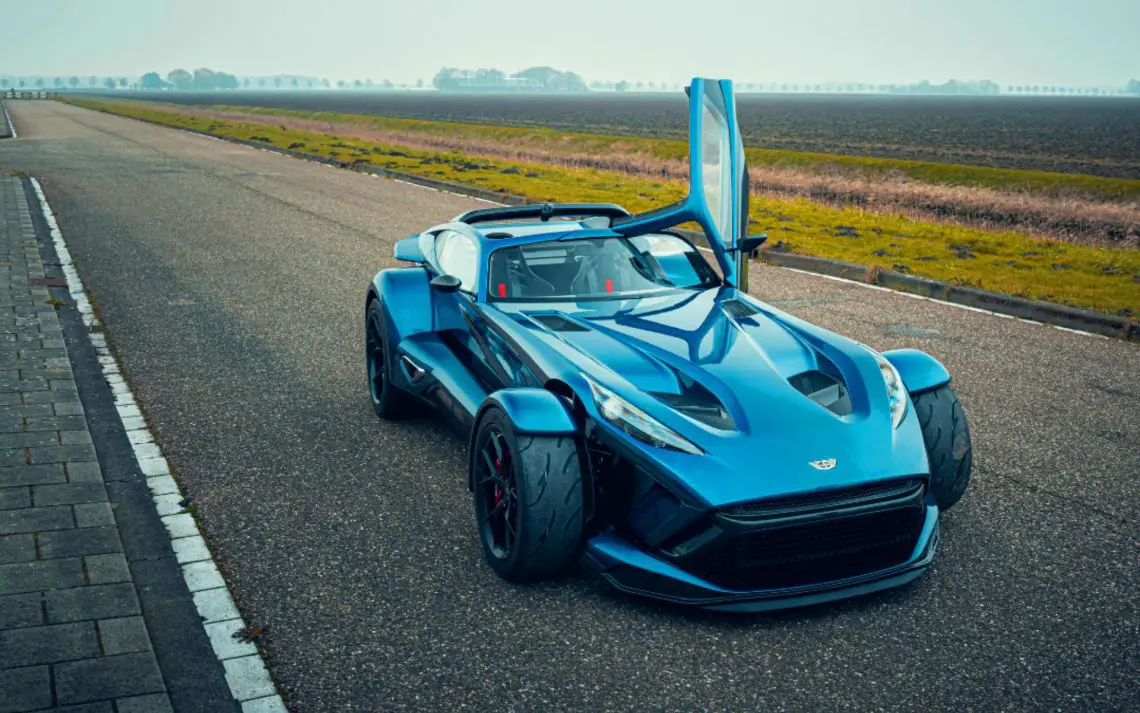 Twin Targa roof
The Twin Targa roof uses two carbon fiber panels on either side of an also removable central bar (T-Bar) of Ex-Core carbon fiber. The roof panels can be removed with three manual latches. The center section can be unlocked with the push of a button, as can the forward-hinged hood. The panels can then be stored in a matching bag in the luggage compartment.
Sold out
The F22 promises to compete with supercars. It is exclusive, as Donkervoort builds only 75 examples. Even before its launch, the F22 sold out. Copies go to North America to the Middle East and Europe. On the European market, prices start at 245,000 euros, including roadworthiness costs, but excluding taxes and registration fees. So count on a hefty 300,000 euros for the F22.