Distinguished Gentleman's Ride Triumph
Every year, hundreds of thousands of classic and vintage motorcycle fans swing the leg over the saddle to participate in the Distinguished Gentleman's Ride (DGR). Dressed mostly in jacket and slacks, they ride a tour to draw attention to prostate cancer and raise money for research on it.
90,000 motorcyclists
The first DGR ride was in 2012 in Sydney, Australia, organized by DGR pioneer Mark Hawwa. More than 90,000 motorcyclists participated in the latest edition, fall 2022, in more than 800 cities worldwide. In all these years, a total of nearly 40 million euros has already been raised.
Triumph motorcycle partner of DGR
Triumph has been the official motorcycle partner of the DGR since 2014. The brand is committed to raising awareness, increasing participation and ultimately fundraising. Triumph is donating motorcycles from the Triumph Modern Classic range to reward the world's top fundraisers. In previous years, these have included unique motorcycles, such as a one-of-a-kind Triumph Thruxton RS DGR Edition. Or a custom Triumph Bonneville T120 '1959 Legends' and matching Gibson Les Paul Standard guitar for the best fundraiser of 2022.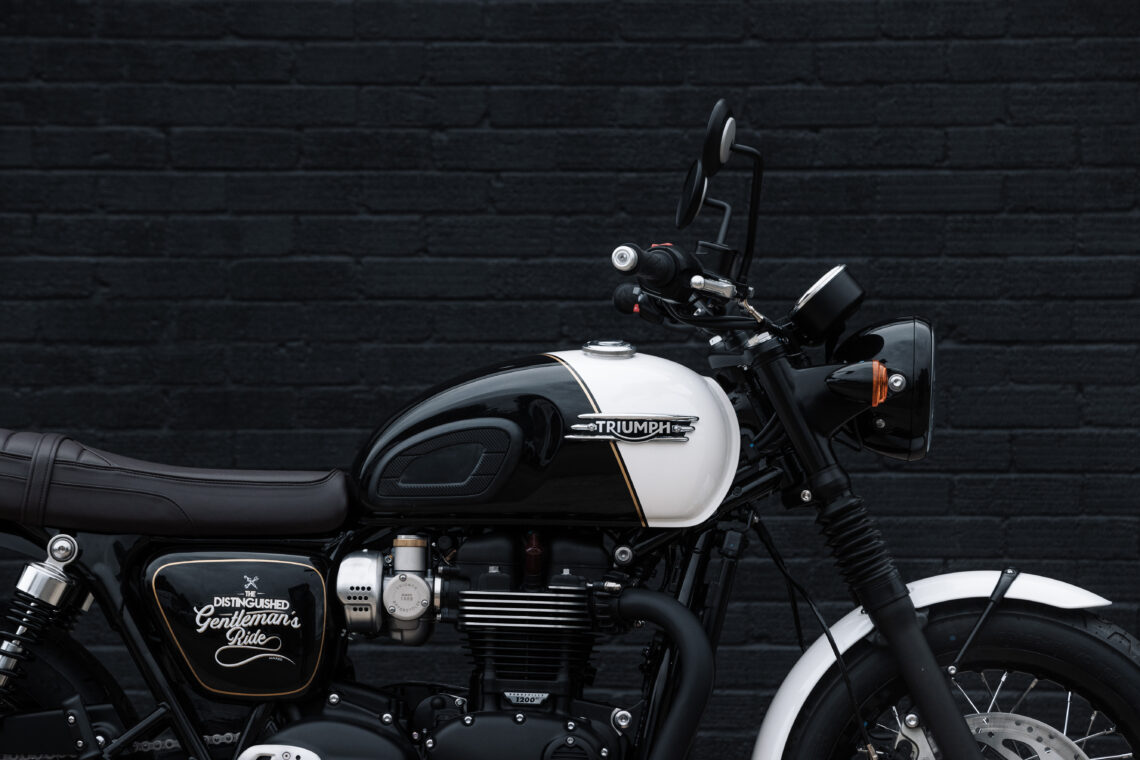 Distinguished Gentleman's Ride special
2023 is the 10th year of this collaboration. To celebrate, Triumph has created 250 exclusive, new Bonneville T120 Black Distinguished Gentleman's Ride Limited Edition motorcycles. Those have a stylish black and white metallic DGR paint job, featuring the official DGR branding on the side panels. The special also has gold details and a recognizable brown saddle. Each comes with a numbered certificate signed by DGR founder Mark Hawwa and Triumph CEO Nick Bloor. The very first one, number 001, is for the best fundraiser of 2023.
Clothing Partner
Moreover, Triumph is now also an official apparel partner of the DGR. With a lifestyle clothing collection dedicated to this cause, Triumph aims to raise additional funds for prostate cancer research.