Das Automotive enters the fast-growing market for electric fatbikes
Das Automotive, known as a leading importer of premium brand dealer cars from Germany through DasImport.co.uk, has broadened its focus and is now proudly entering the fast-growing market for electric fatbikes. This bold move, under the banner Das Bikes, marks not only an expansion of product offerings but a paradigm shift in the pursuit of comprehensive mobility solutions for their customers.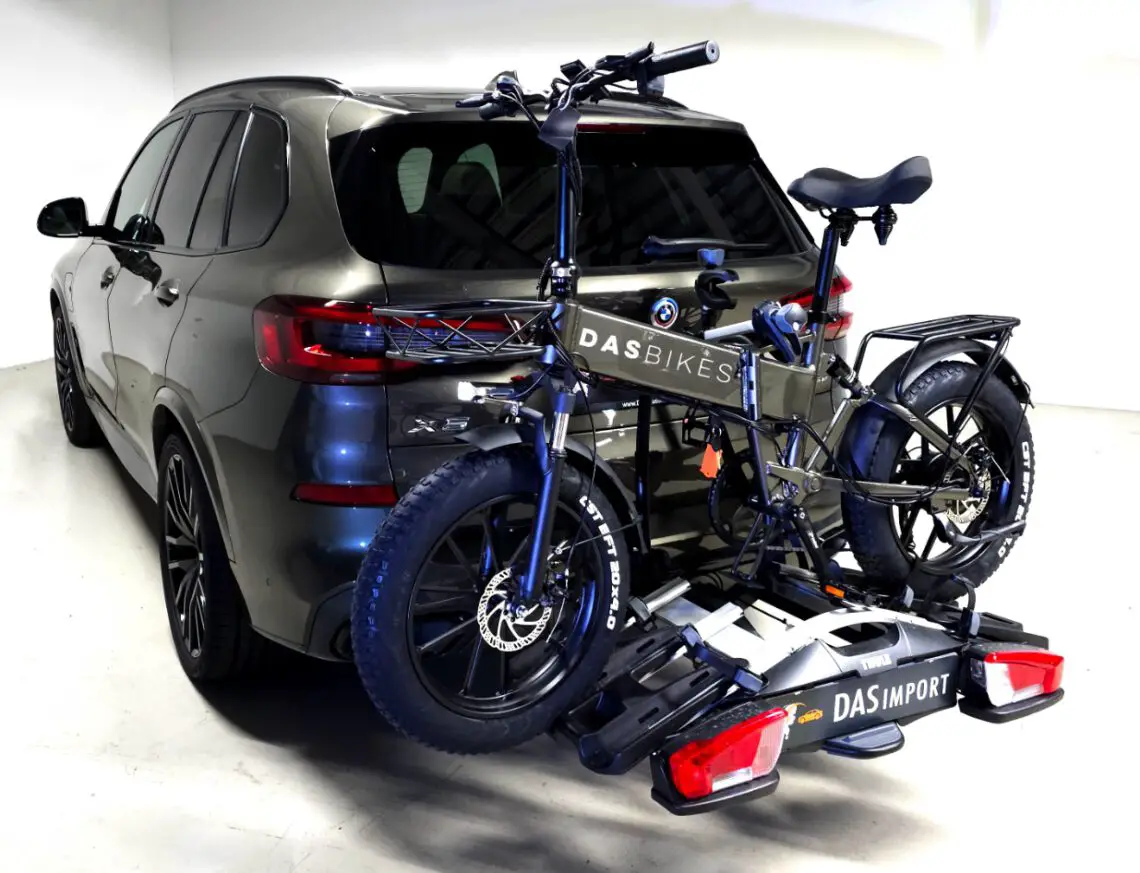 The fatbike as a revolutionary concept
Das Bikes introduces the fatbike, a rugged two-wheeler deliberately designed for adventure cyclists and off-road riding enthusiasts. This addition to the lineup is not just another option; it represents a strategic move to offer customers a holistic mobility solution beyond the luxury cars Das Automotive is known for.
Seamless integration with Das Bikes X Fold
A notable feature of Das Bikes is its seamless integration with the existing product line, especially with the Das Bikes X Fold electric folding bike. This clever addition allows customers to complete the last part of their journey under their own power, regardless of whether they park their car on the outskirts of the city and want to bike the last bit to downtown. Das Bikes X Fold thus offers a flexible and environmentally friendly mobility solution.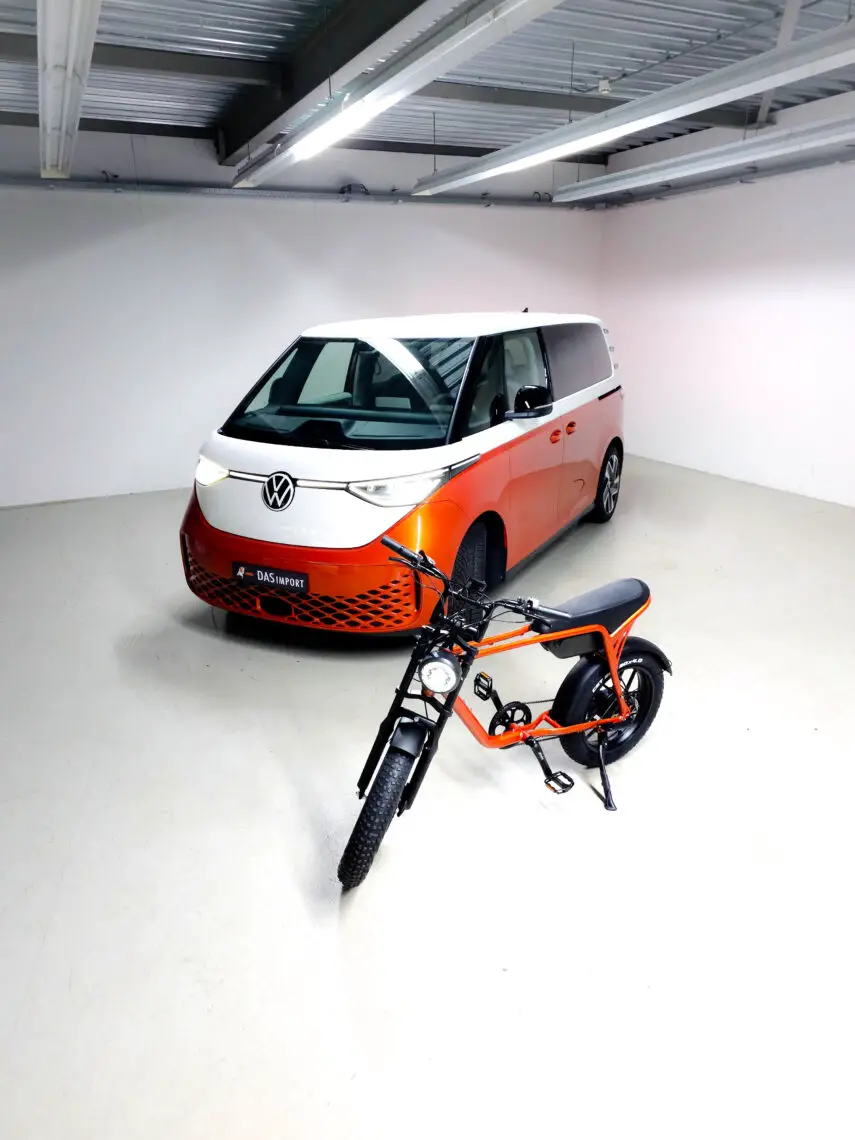 A personal expression of style
What makes Das Bikes extra unique is the ability to order the fatbike in the exact same color as the car. This personalization option goes beyond simply choosing a standard color; it allows customers to create a seamless visual harmony between their car and their fatbike. The result is not only a functional extension of mobility but also a personal expression of style.
A lifestyle, not just mobility
The idea of offering fatbikes in the same color as the car is simple but genius. This makes the fatbike not only a convenient means of transportation but also an extension of the owner's personality and lifestyle. Whether cruising the city streets or exploring off-road trails, the Das Bike in your car's color makes a powerful statement.
From vehicles to lifestyle
With this innovative approach, Das Automotive goes beyond providing vehicles; they offer a complete lifestyle. Customers are encouraged to not only ride in style but also to cycle, with the seamless interplay between car and fatbike emphasizing this concept.
Buying an Electric Fatbike: The Future in Your Own Hands
For adventurous spirits who are ready to embrace the revolution of electric fatbikes, Das Automotive now offers the opportunity to not only experience mobility but also shape it. Buying an electric fatbike from Das Bikes means investing not only in a cutting-edge piece of technology, but also in a lifestyle that seamlessly fits the personal preferences and look of each individual customer. Whether you're looking for a tough companion for off-road adventures or a stylish addition to your daily commute, the wide range of electric fatbikes offers choices to suit a variety of needs and tastes. At Das Automotive, it is not just about buying a vehicle; it is acquiring a symbol of freedom, style and sustainable mobility that makes every drive an unforgettable adventure. Take the future of mobility into your own hands and discover the exciting possibilities of buying an electric fatbike at Das Bikes.
A comprehensive approach to mobility
What makes Das Bikes even more interesting is not only the promise of a new era in cycling within Das Automotive, but also an evolution in how we experience mobility. In addition to Das Bikes, Das Automotive also offers fatbikes from renowned brands such as Phatfour, SUPER73, Esmaster, and, of course, Das Bikes. It will be fascinating to see how this comprehensive approach to mobility will affect the market and how customers will seize the opportunity to extend their automotive experience into the world of two-wheelers with Das Bikes.
With this leap into the electric fatbike era, Das Automotive affirms its commitment to shaping the future of mobility, merging innovation, style and sustainability into a seamless and personalized experience for every customer.