Daily driver Renault Clio V6 for sale in Gelderland (330,000 kilometers!)
Renault Clio V6
Using a Renault Clio V6 as a daily driver, then you have really got it. Cars are there to be driven, not locked in a climate-controlled garage. However, most of them hit the public roads at most a few times a year, as they are now worth their weight in gold. A total of only 1,634 examples of the Clio V6 Phase 1 were built, and with few miles on the odometer, as a seller you can quickly ask for 80,000 euros or more.
330,000 kilometers
One Dutch owner did not see his Clio V6 as an investment object and simply drove to work in the French little bomb on wheels for 16 years. He got the keys to a brand new Renault Clio V6 3.0-24V RS Phase 1 in 2003 and got rid of it in 2019, when it had 330,000 kilometers on the odometer.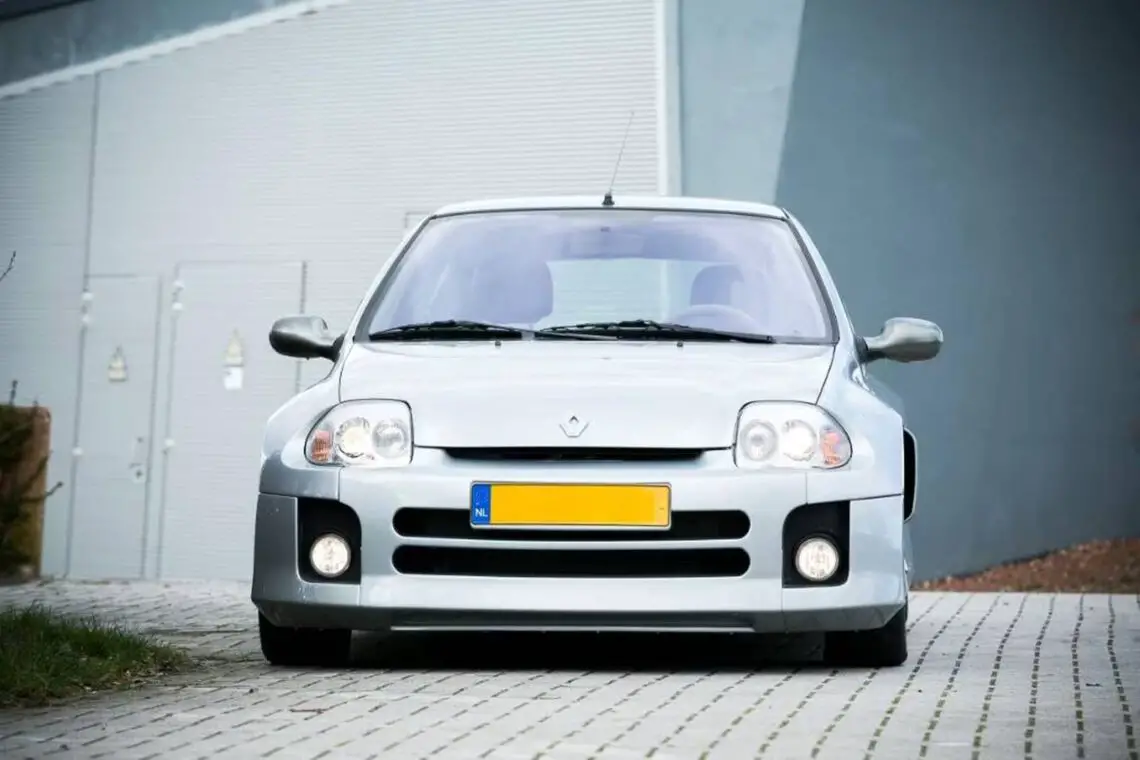 Addressed
A party from Heerde in Gelderland bought it in 2020 and had the car firmly taken care of by a Clio V6 specialist. Among other things, a new engine came in and the transmission and suspension were addressed. Those unfamiliar with the fast hatchback: in the Clio V6, the rear seat has been sacrificed to make room behind the feed seats for the 230-hp 3.0-liter V6 engine. The Clio V6 also has substantially widened wheel arches, a modified front bumper with additional air intake, a rear bumper with dual exhausts and a roof spoiler. The little canon is now for sale here for 48,750 euros. On to the 500,000 kilometers!