Car portrait: the BMW 325i track car of Mathijs
BMW 325i
The BMW E90 325i is powered by a 3.0-liter six-cylinder gasoline engine producing 218 hp and 270 Nm of torque. The engine is mated to a six-speed manual transmission. With this configuration, the car can accelerate from 0 to 100 km/h in 7.0 seconds and reach a top speed of 245 km/h. With the car in the photos, however, this performance is slightly different. In fact, the car – owned by AutoRAI.nl reader Mathijs – is completely prepared for the track. Very little is still standard.
A quick glance at the BMW 325i reveals a roll cage, BMW Motorsport livery and towing eyes, among other things. What else has been done to the car? Time to let Mathijs do the talking!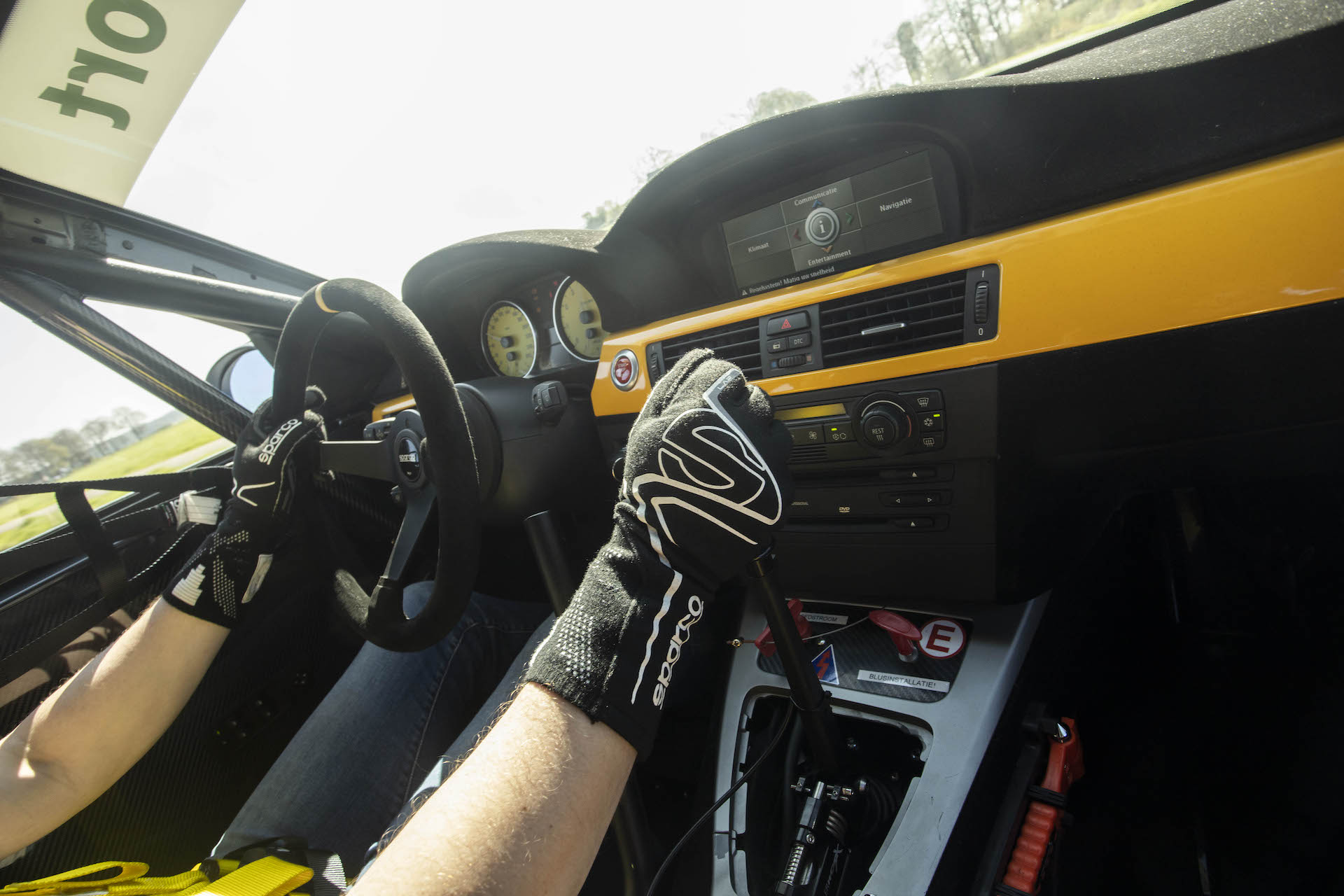 Almost everything has been replaced
Mathijs: "The whole car has been taken apart and almost everything has been replaced. Different gearbox and shift lever, adjusted gear ratio, roll cage, bucket seats and four-point harnesses, the whole package. The rubbers have also been replaced with better quality rubbers, the brakes have been renewed. A BC Racing coilover kit was also installed, which really makes a world of difference. The car drove a lot better and is really good on the road."
Carbon fiber doors
That the car is good on the road soon becomes clear when we do a lap of the Luttenbergring. The BMW feels familiar and there is no loss of grip whatsoever. "This was far from the limit," we hear Mathijs say. The visible upgrades performed on the car's exterior include M3 bumpers, a carbon roof and different wheels. "Oh yeah, and the doors are carbon fiber too," Mathijs almost forgets to mention in his enthusiasm. The plan was to get acquainted with track riding in a relatively inexpensive way, but that didn't quite work out. "If I do something, I want to do it right the first time."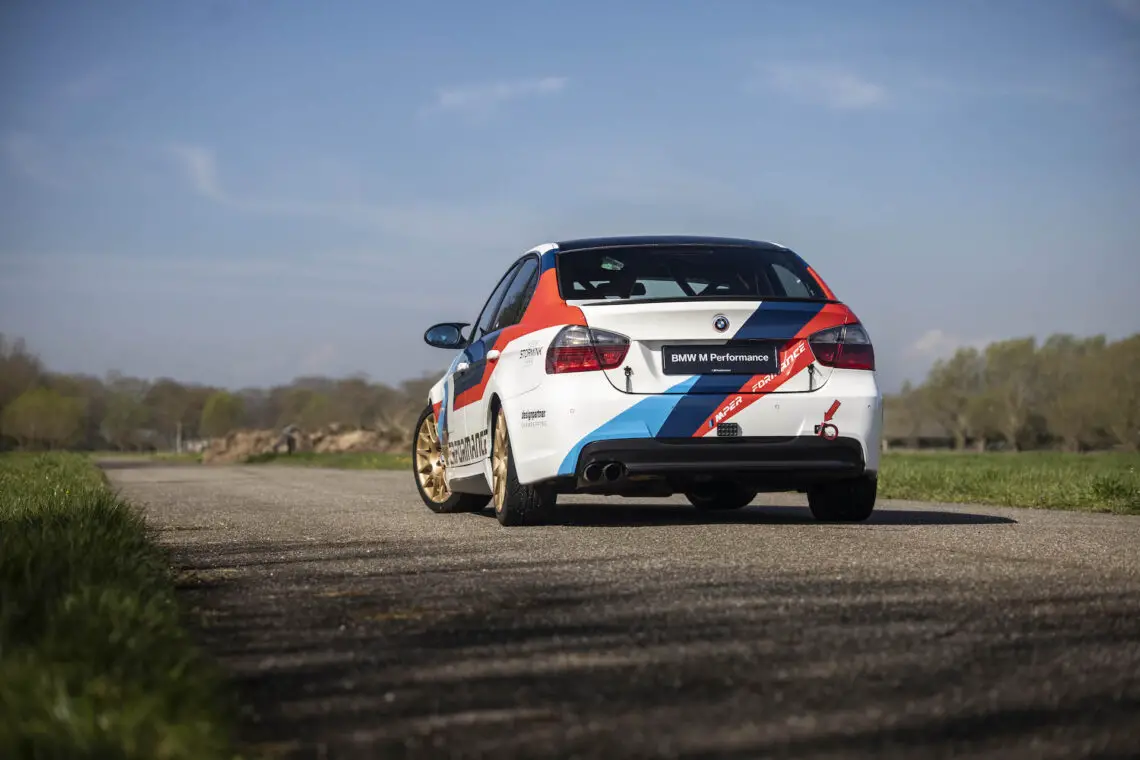 Why did you choose track riding instead of rallying?
"I think rally driving is incredibly cool. I have done several training sessions on a course at the Meppen circuit. It goes very hard over unpaved terrain or on bad roads. Also, you often drive close to trees at high speeds. When you crash with rally driving, it can have very serious consequences. I do plan to participate in an occasional rally with my BMW, on the test track in Meppen. The car is also suitable for that, thanks to the adjustable suspension. I have also had a hydraulic handbrake and gearshift lever – specially fitted for rally use. That way I have the freedom to choose. With track riding, there can also be serious consequences if I crash, but the chances of having a major accident with injuries are much lower compared to rallying. I think track riding is a safer option. It gives me the same thrill, with much less risk."
What is the next step you want to take in track riding?
"I think it would be really cool to compete in the BMW M240i Cup. This seems like a really cool class. This is of course a big step financially compared to the 'free driving' events I participate in now with my 325i. If money were no object, I would drive Porsche 911 GT3 Cup cars. The sound of those cars is sensational."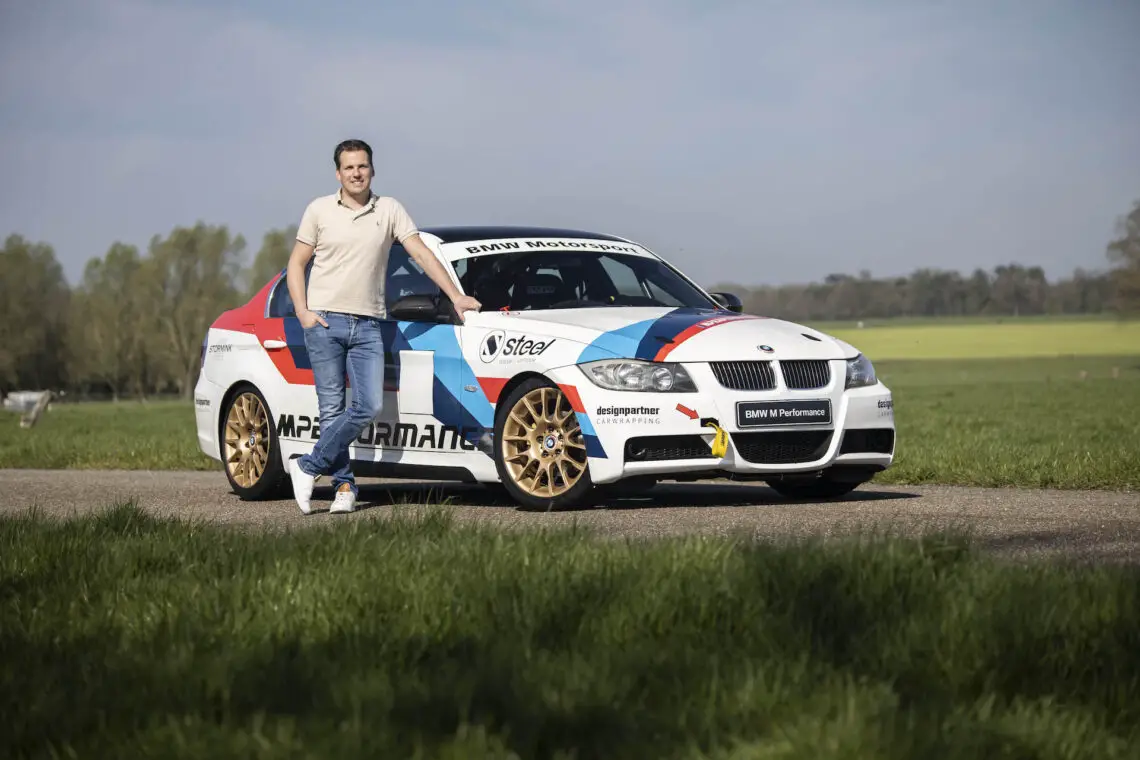 What is the best track you have driven on and what track would you really like to drive on again?
"The most beautiful circuit I've driven on is circuit Bilster Berg. The elevation difference is bizarre there, it's kind of like a mini-Nordschleife. The circuit I would most like to drive on is the Red Bull Ring and that is going to happen soon! In mid-May I'm going to race there with a BMW 2 Series, which I rented there. Otherwise my car will have to be transported. It has to remain affordable, of course."
Where does your car passion come from?
"I used to play with toy cars all the time. When I was in high school, I thought cars were cool too. I then trained as an automotive technician and later became a salesman. I worked at Mercedes-Benz for a long time and that's where my love of speed began. Besides working for Mercedes-Benz, I also imported special cars on commission. I did a lot of searches for people and occasionally I bought something myself. From Mercedes-Benz, I went along with several driving training courses we did for customers. That made me want to drive on the track myself. That has now been achieved after several years."
Photography: YN Automotive