Buying Ford Focus RS MK3? The points of interest
Buy Ford Focus RS MK3
The Ford Focus RS MK3 is a sporty car that has been on the market since 2016. Unlike the second generation of this hot hatchback – which featured a five-cylinder engine – the third and also last generation has a turbocharged four-cylinder engine, taken from the Ford Mustang GT 2.3 EcoBoost. The Focus RS MK3 has an output of 350 hp and can accelerate from 0 to 100 km/h in less than 5 seconds.
AWD system
Compared to its predecessor, the Focus RS has more technological gadgets and features a striking design. You can instantly recognize it by its tough bumpers, hefty exhausts and gigantic rear spoiler. Furthermore, this generation features an advanced AWD system with variable torque distribution. Shifting is done with a six-speed manual transmission.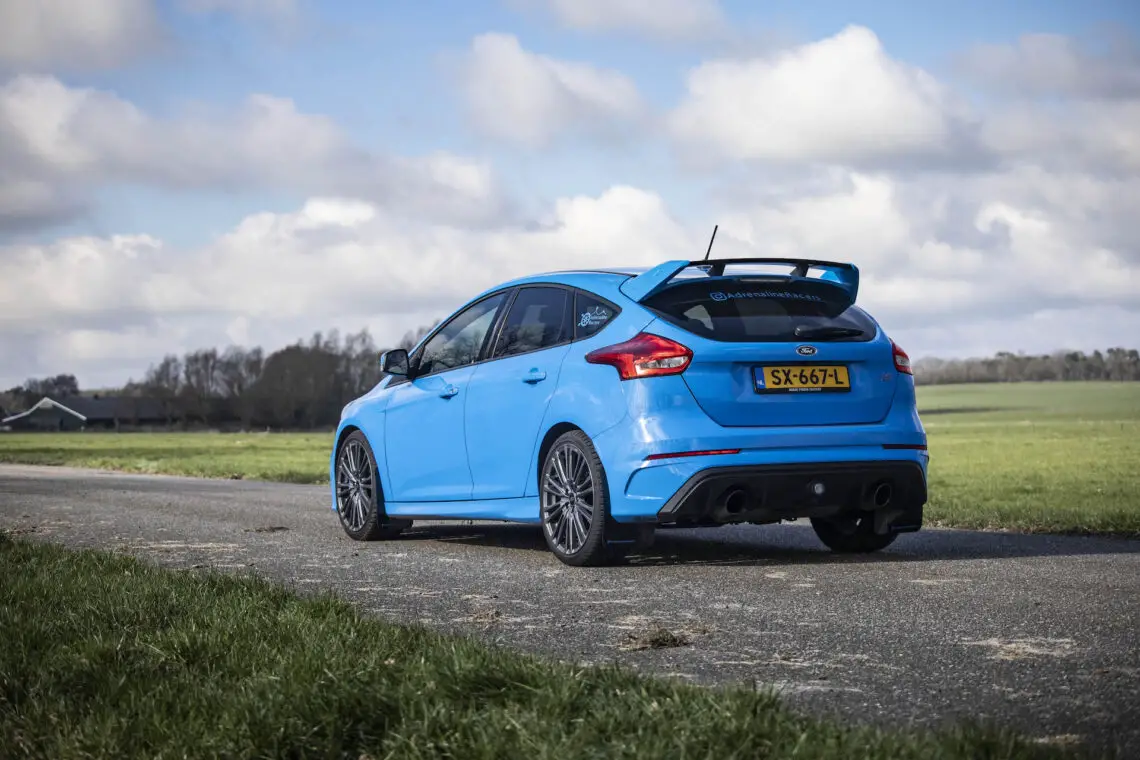 Focus RS option package
In the market for a Focus RS? Then go for one with the Focus RS option package anyway. That variant has a front axle-mounted Quaife-LSD that further improves handling. The mechanical LSD limits engine torque for a wheel with less road grip and sends torque to the wheel that has more grip. This compensates for wheel slip, which can hinder acceleration and stability. By controlling torque for both front wheels, drivers can even better utilize all 350 peekaa from the 2.3-liter EcoBoost engine. The differential works smoothly with technologies already standard in the Focus RS.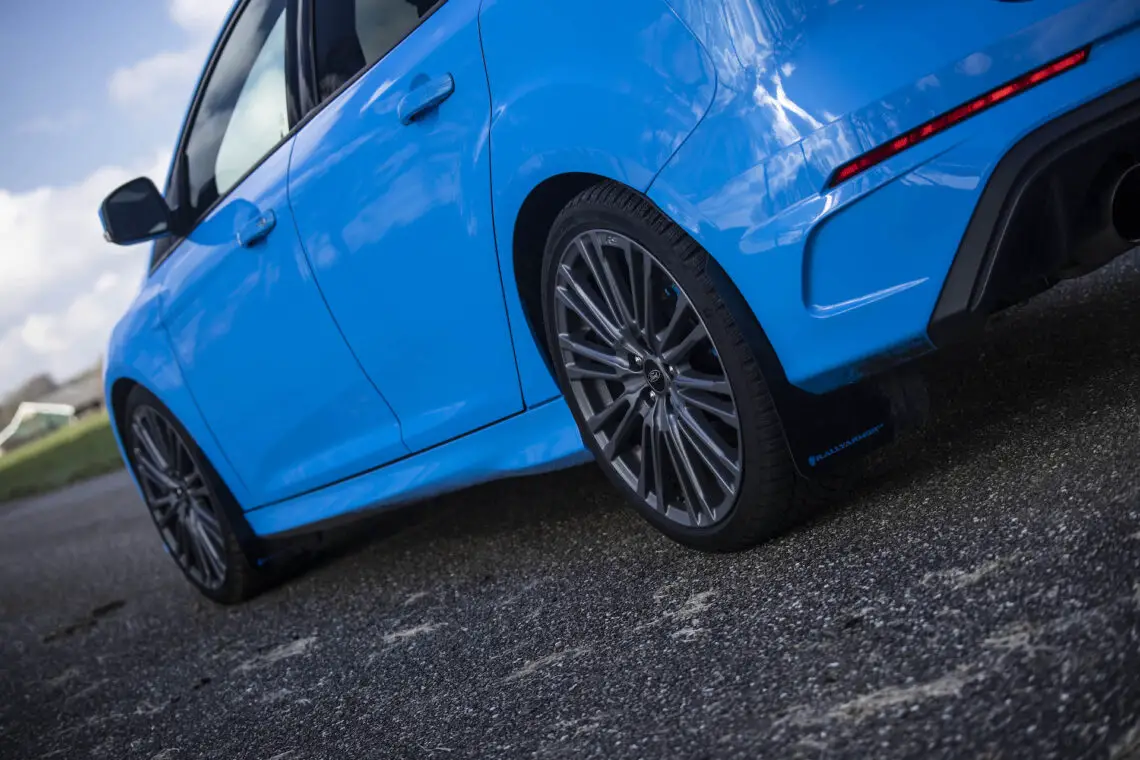 Lots of technology
Consider Ford Performance All Wheel Drive, the control unit that adjusts torque distribution between front and rear axles according to driving conditions. For this, sensor inputs are checked 100 times per second and up to 70 percent of torque is sent to the rear axle. Also standard is Dynamic Torque Vectoring, which allows up to 100 percent of available torque to be sent to each of the rear wheels through electronically controlled clutch packages on the rear axle. In this process, the drive can be changed from one side to the other in just 0.06 seconds. Finally, there is Torque Vectoring Control (TVC), which automatically applies braking force in small amounts to reduce wheel slip at the front axle. On a test drive, watch for any ticking in the driveline, including the rear axle. Ticks may indicate problems with the differential, because assume a Focus RS has a snappy life. With proper maintenance, none of this is a big deal, but those who drive their Focus RS "solidly" should also pamper it with proper maintenance.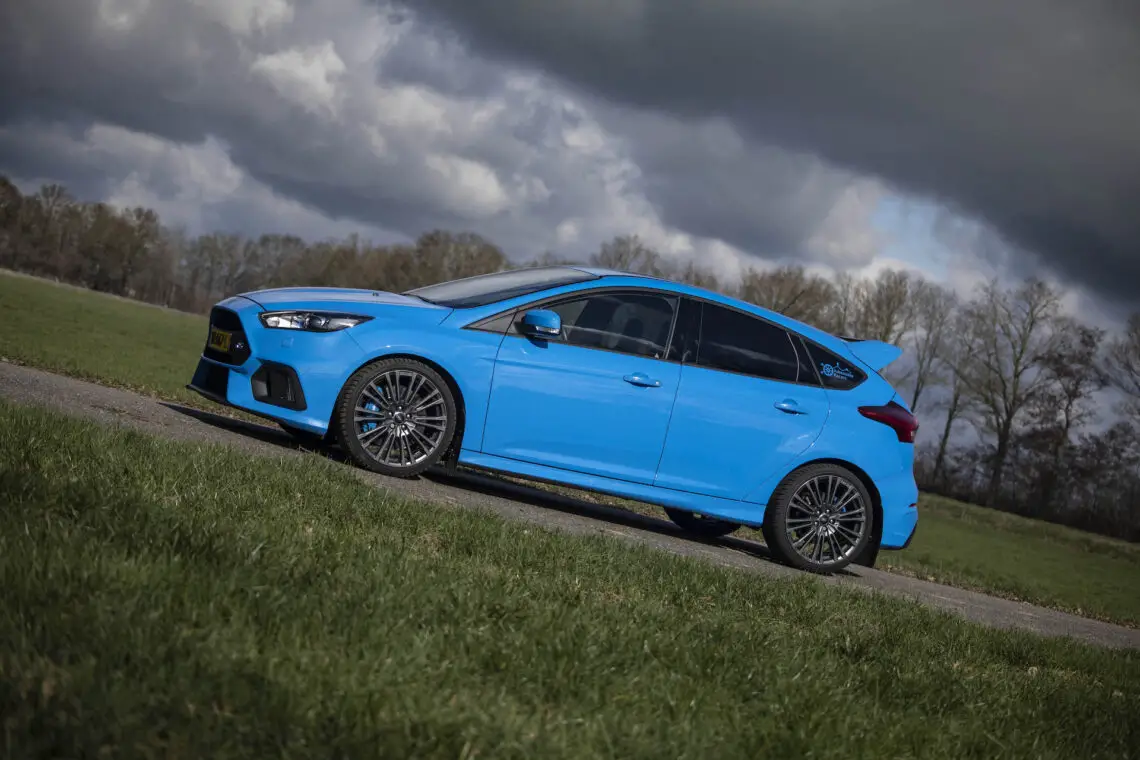 What should you look for when buying a Ford Focus RS MK3?
If you are looking for a Ford Focus RS, there are several factors to consider when buying. First, it is important to look at the condition of the vehicle. Check for damage or rust spots and that the vehicle has been properly maintained. Use FordPass for this purpose. Enter the chassis number and you can instantly see the car's maintenance history. Ideally, you will see "Ford Approved" notifications in this app. Also check carefully if the car has a damage history. Any damage history does not have to be bad, as long as it has been professionally repaired. When test driving, pay attention to whether the car stays neatly on course. Any strong deviations to the left or right may indicate problems.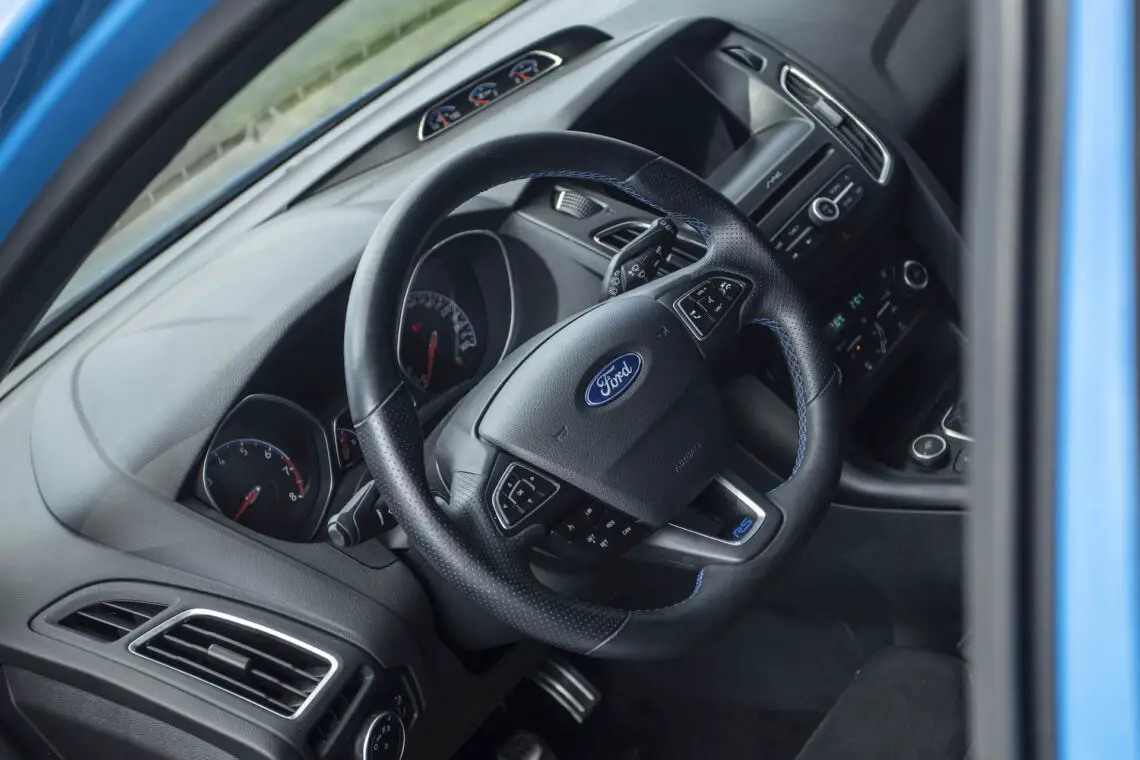 Which parts are most susceptible to wear and tear?
Like any car, the Ford Focus RS may have parts that break more often than others. In general, the Ford Focus RS is known for its reliability and solid build quality. Still, there are some parts that can wear out or break down in some cases. One of the most common problems is the clutch, especially in those that are often used on the track. The turbocharger and cylinder head can also wear out faster with heavy use than with normal use. There has been a recall for the cylinder head. Check carefully if the car already has the new cylinder head.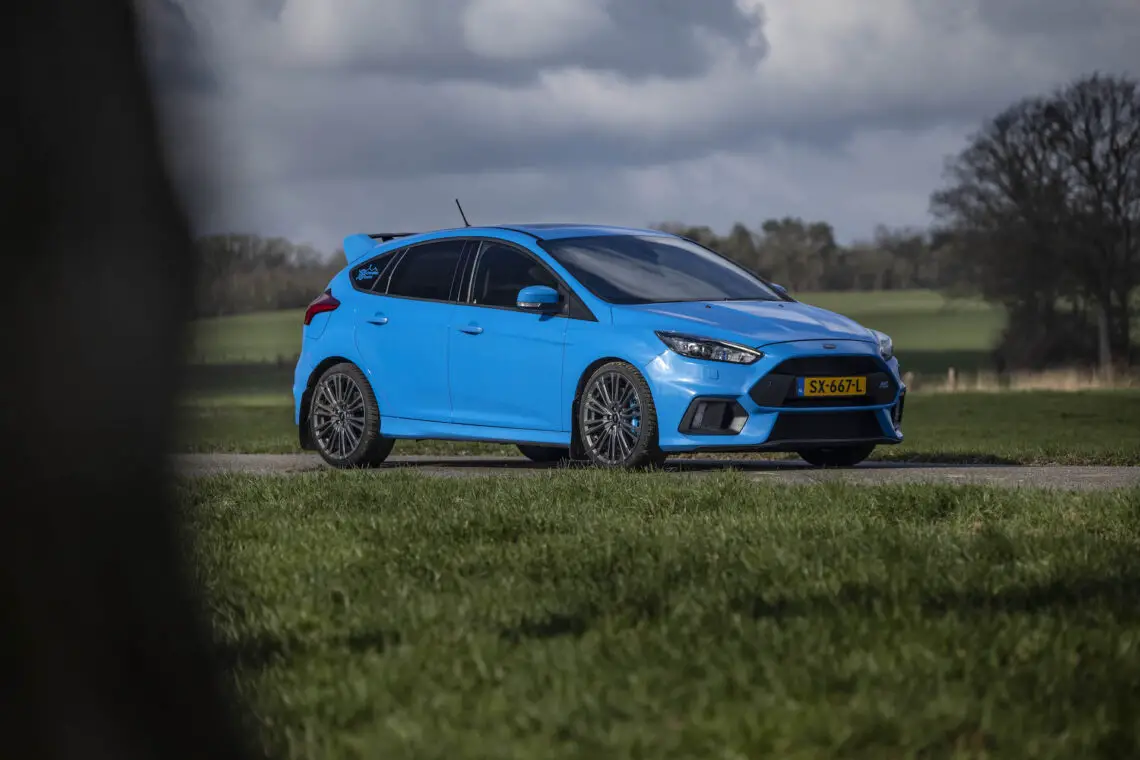 Other concerns
Furthermore, the brake discs, pads and tires may wear out faster than on a normal car because of the sporty driving style that comes with using the Focus RS. For example, the brakes can overheat fairly quickly. This also happened while photographing the car in the photos, after only two laps of sporty driving on the Luttenbergring. It is therefore important to check the wear parts regularly and replace them in a timely manner if necessary. Also consider an ugprade of the brakes. During your search, you're also going to find that there are different chairs. Ford provides Recaro scale seats or regular sport seats. Only the sport seats are available with seat heating; the Recaro scale seats do not have that feature. However, it is possible to buy a Focus RS MK3 with scale seats in combination with a winter package. In that case, you have steering wheel heating, but unfortunately no seat heating.
Focus out of production
Still, it's mostly small things to look out for with a Ford Focus RS MK3. In general, this generation Focus RS is a very solid car with few problems, if properly maintained and treated with respect. Did we mention high fuel consumption? Oh well, I'm sure as a buyer you will take that for granted. A new Focus RS is no longer in the cards, only an ST variant of the Focus Mk4 is available. The Focus RS Mk3 was really the very last Focus RS.
Photography: YN Automotive