Auctioned: This is now the most expensive license plate in the world  
Exclusive license plate
How do you make an exotic supercar even more exclusive? Simple, stick a unique license plate on it. In the Middle East and in countries like Belgium and Britain, you can personalize license plates. In Belgium, for example, you can drive around with your own text on your license plate for 1,000 euros. Costs a few cents, but who doesn't want to drive around with texts like VRRROEM, CATCH-ME or XXX-XXX?
Dubai
In the United Arab Emirates, wealthy people also like to show off their making through unique records. An auction house specializing in cars and license plates sold a license plate for a record amount this month. This is a license plate that only shows the number seven and the letter P, indicating that it is a plate from Dubai. The license plate went under the hammer for 13.55 million euros.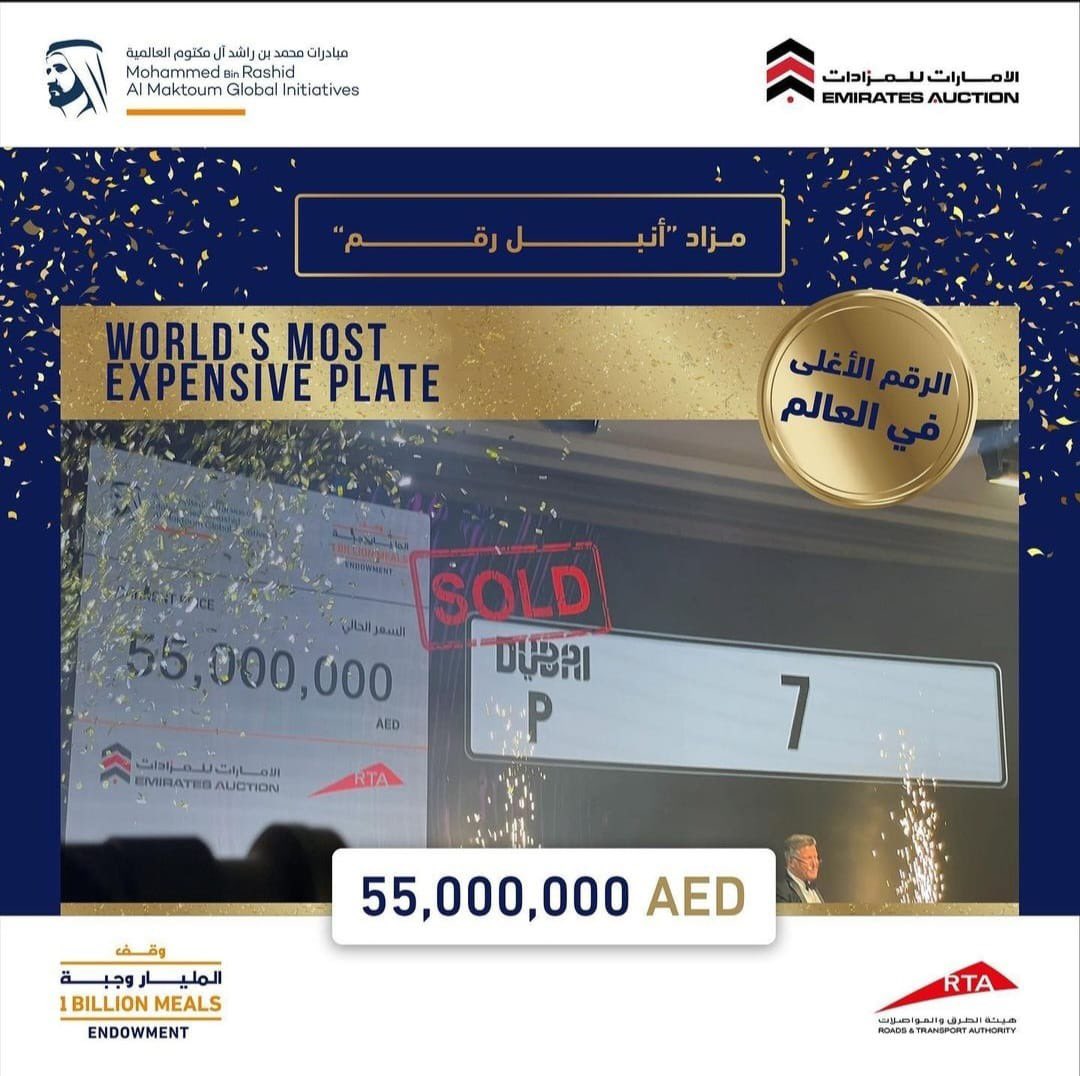 Good cause
Proceeds from the auction at the Four Seasons Hotel in Jumeirah will go to charity. The Dubai auction previously held the record for the for most expensive plate sold, auctioning the license plate 1 in 2008 for 52 million dirhams, or about 12.8 million euros.
Also read: Current license plate series almost finished, this will be the new one!