Almost half of the Dutch never want to drive a self-driving car
autopilot
Driver assistance systems are taking more and more tasks out of the hands of motorists. In a modern car with adaptive cruise control and lane keeping assist, you really don't have to do much yourself on the highway, except keep your attention. Some car manufacturers go one step further. A Tesla with Autopilot can also change lanes by itself. According to Tesla CEO, Tesla's Full Self Driving software will be so advanced by the end of 2022 that fully autonomous driving should be possible. Musk has been saying for years that it's almost time. The fact is, self-driving cars are coming and probably sooner than you think.
Text continues below the image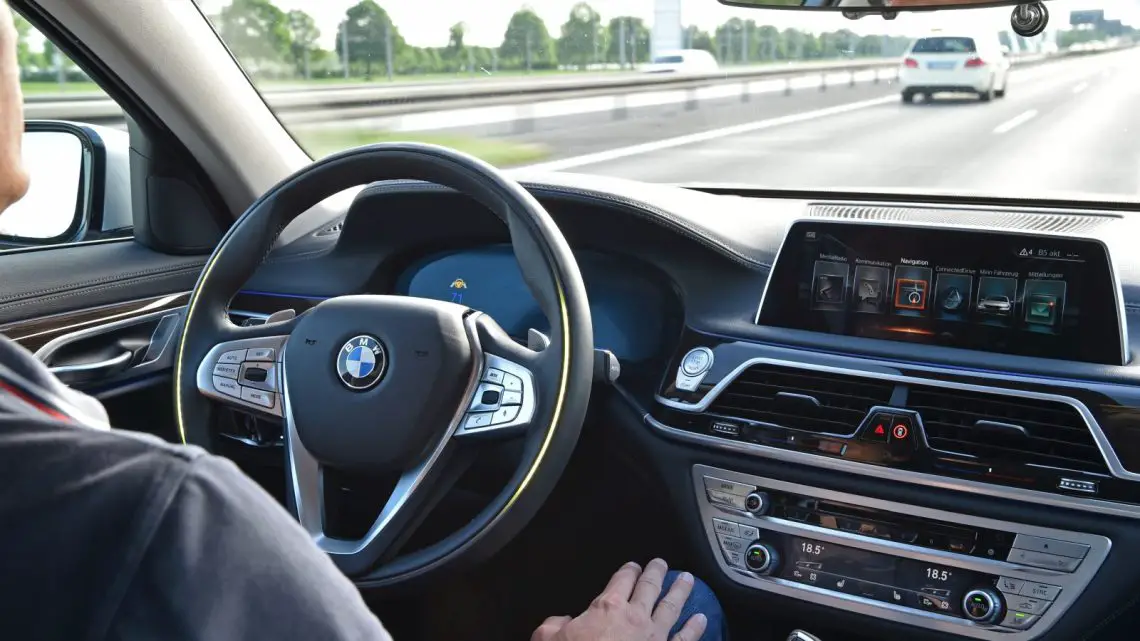 Are consumers actually waiting for a fully self-driving car?
No, not everyone is eager for a self-driving car. Not in the Netherlands anyway. Four out of ten Dutch people would rather not hand over the wheel completely. This is apparent from research among 1,091 Dutch people with a driving license, carried out by Panelwizard on behalf of MisterGreen . The research even shows that a large part of the Dutch never want to get into a self-driving car at all, no less than 44 percent. They are concerned about safety.
Age plays a role
Older people especially think it's a scary idea. More than half of the surveyed people over 60 prefer to keep things in their own hands. Young people have less difficulty with the idea of a self-driving car, as you can see in the graph below. The difference between men and women is striking here. Women are less willing to hand over the wheel than men.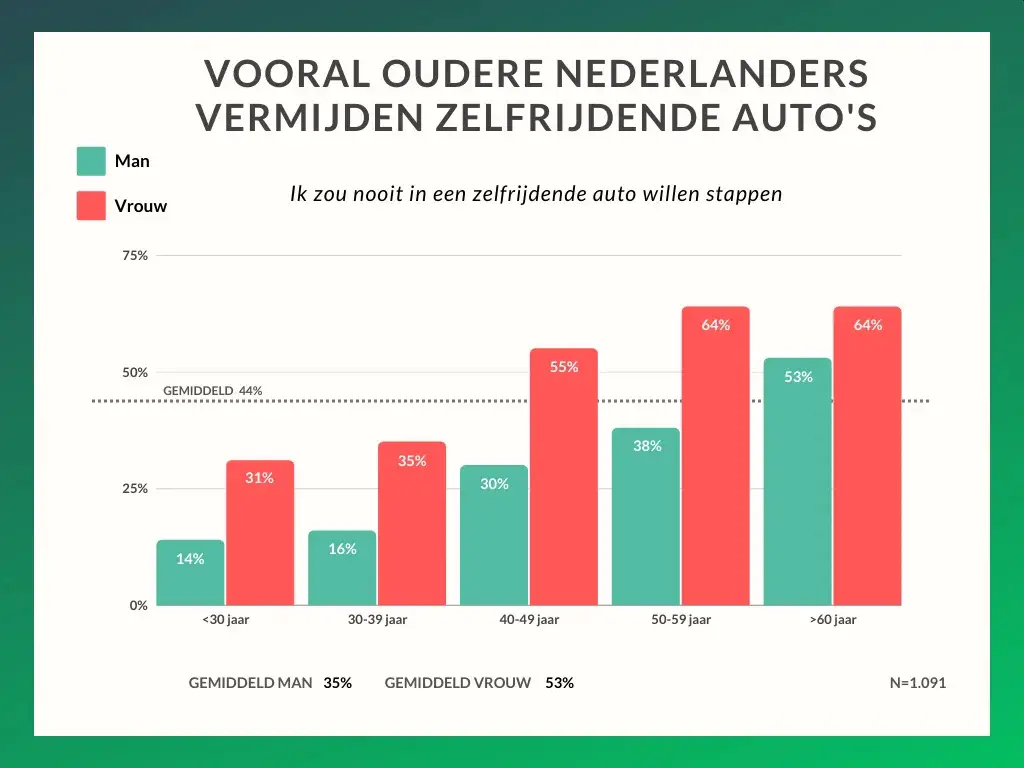 Stop research
In fact, some respondents find new technology so scary that they would rather the government stop developing self-driving cars. In the provinces of Friesland (55%) and Zeeland (56%) in particular, residents are against the further development of FSD technology.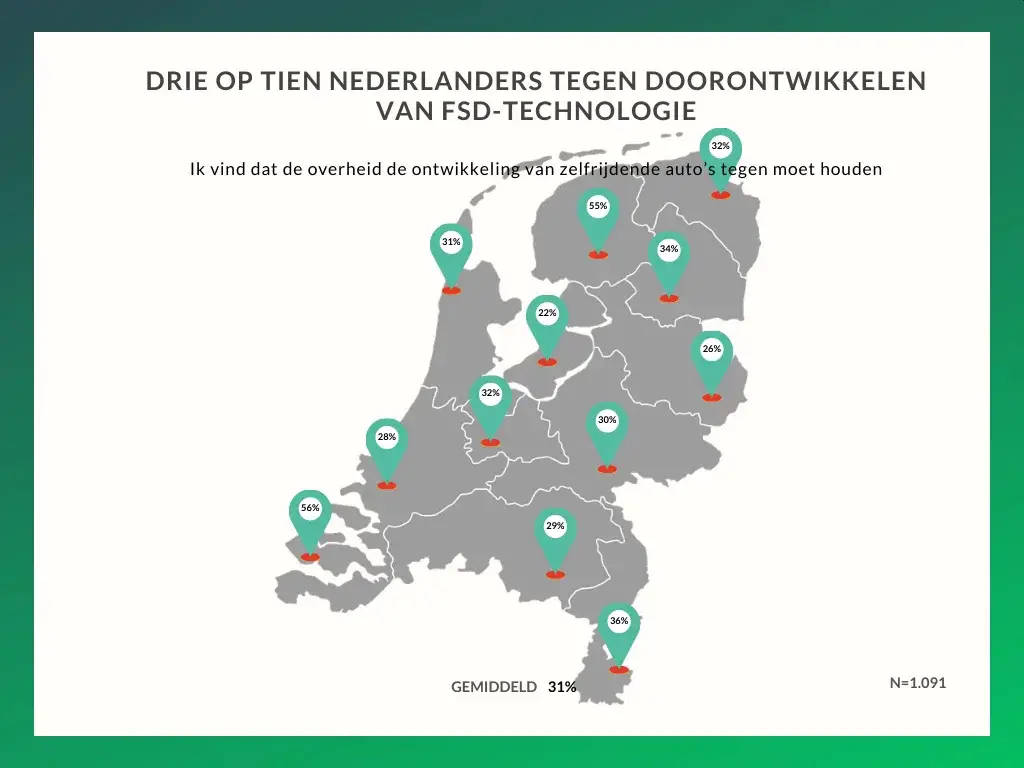 What a farmer does not know
Changes driven by  technology  to be  always scary, we understand that. However, only 23 percent of the survey respondents indicate that they are aware of what self-driving cars can do. And what a farmer does not know, he does not eat. The research therefore reminds us a bit of this research from 1998, about the usefulness of a mobile phone: